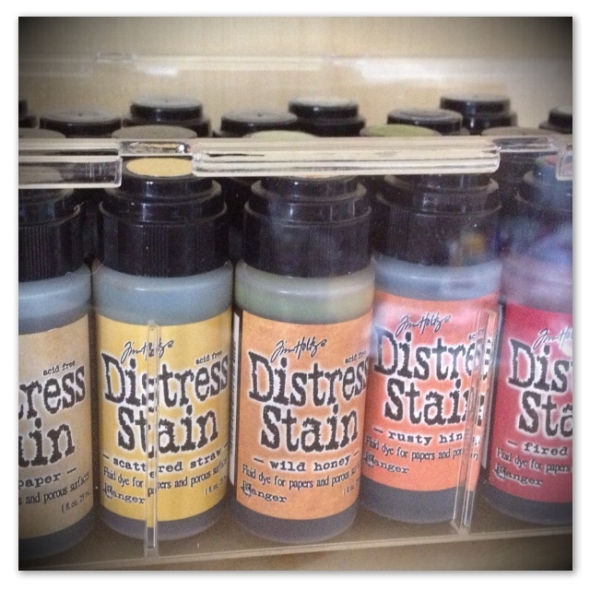 Recently I've been experimenting with watercolor techniques using different Distress products. I'd only used my Distress Stains to swipe across a tag or stain ribbon, so was thrilled to discover how incredible they are to watercolor with. They are now part of my staple craft supplies and I hope to add more colours to my collection.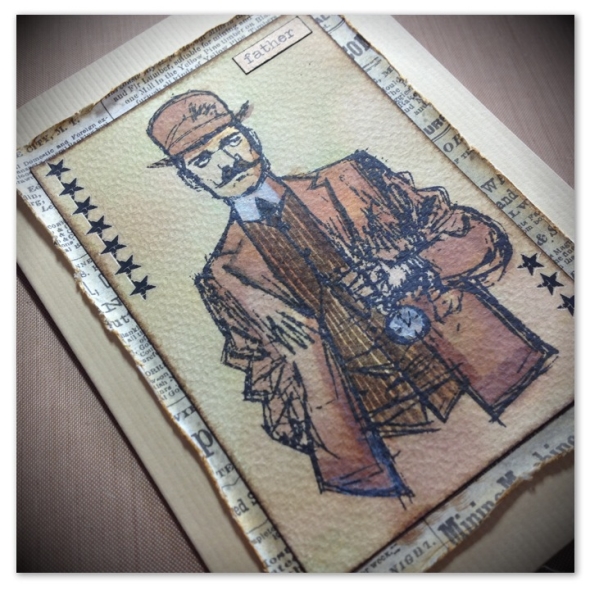 I created this card for my Father-in-law's birthday using Distress Stains, a water-brush and a stamp from the Tim Holtz Time Travelers set. I followed Brett Weldele's tutorial on monochromatic coloring.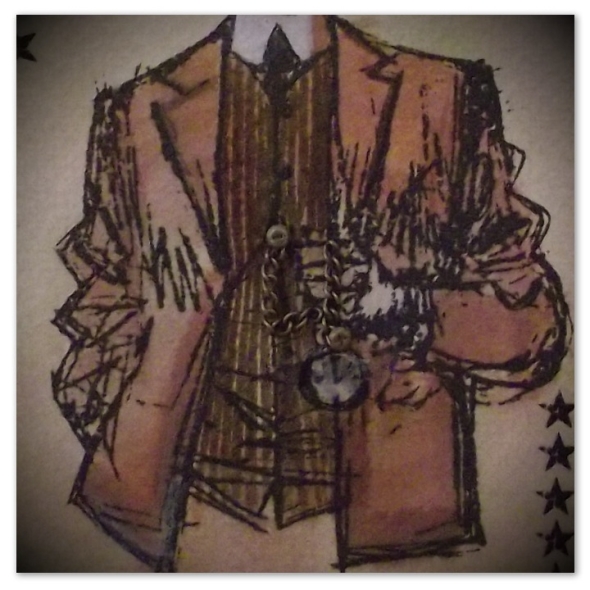 When I had assembled the card I felt as if it needed a little extra something to make it pop, so I added some idea-ology lace chain and secured using mini fasteners to simulate the pocket watch chain.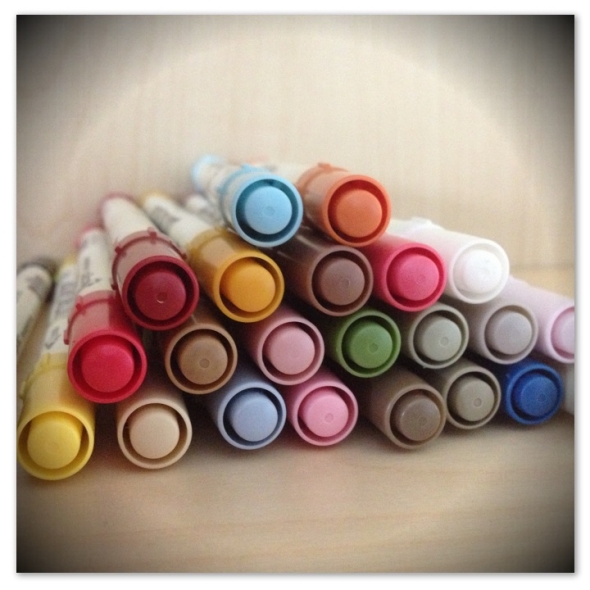 I've also been experimenting with Distress Markers which I got for my birthday. Initially I was skeptical as I wasn't convinced a marker could watercolor that well. How wrong was I?! So it's great news that Tim Holtz has just announced the release of 12 new colours of Distress Markers, in the first of his CHA Summer 2013 Sneak Peeks. I'm especially excited about having a new surface to distress, with the launch of Distress Watercolor Cardstock. AVAILABLE IMMEDIATELY! WOO HOO!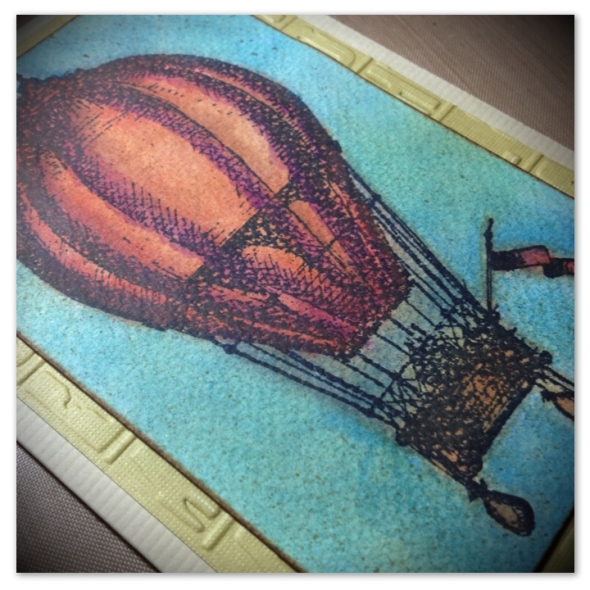 This card I created with Distress Markers, a water-brush and a stamp from the Tim Holtz Remnants set. I used Distress Stains for the background and a little Distress ink around the edges to age it.