Happy Halloween! The Tim Holtz Halloween inspiration series on facebook and instagram has wrapped up, but if you missed anything there are recaps for week 1, week 2 and week 3 on Tim's blog.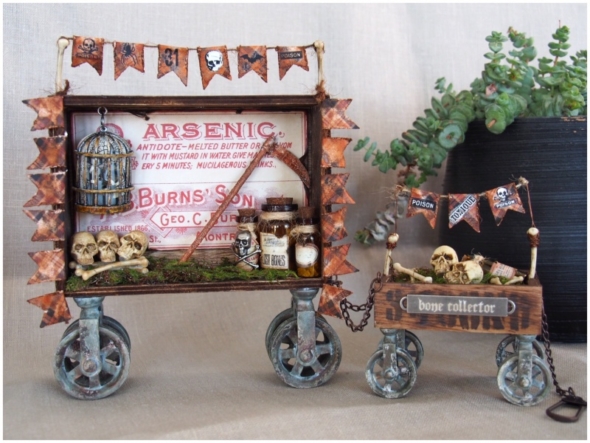 I wanted to share this bone collector caravan before it heads to Halloween town. I didn't do a step by step for this project, but I'll walk you through it and share the few photos I took during the process, for those interested.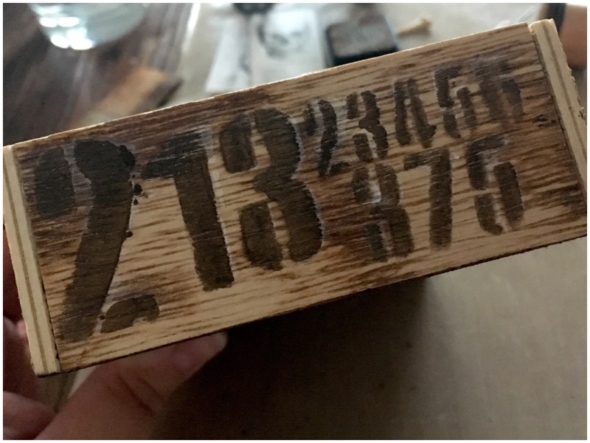 I sanded the outer panels of a vignette box with a sanding grip. Painted through a stencil with ground espresso distress paint. Once dry, stained the panels with walnut stain distress stain.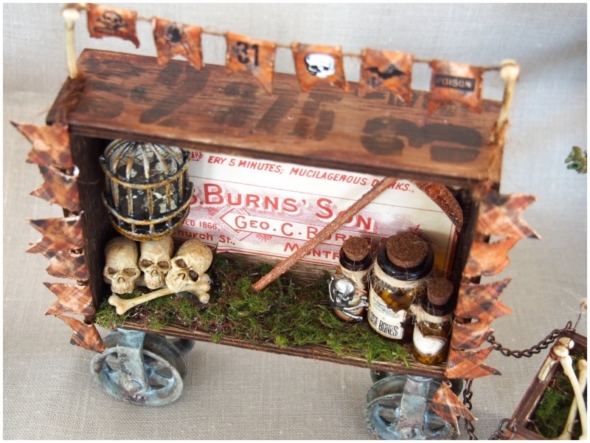 Added an idea-ology Halloween baseboard to the inside back of the vignette box. All it needed was a little light distressing to the edges and adhered with collage medium matte.

As soon as I saw the paper doll witches, I knew they were going inside this idea-ology bird cage!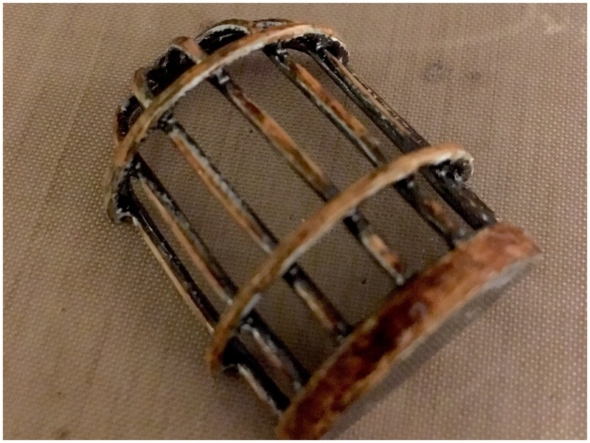 I covered the birdcage with a coat of distress grit paste and allowed to dry. Then rubbed various distress crayons over the top.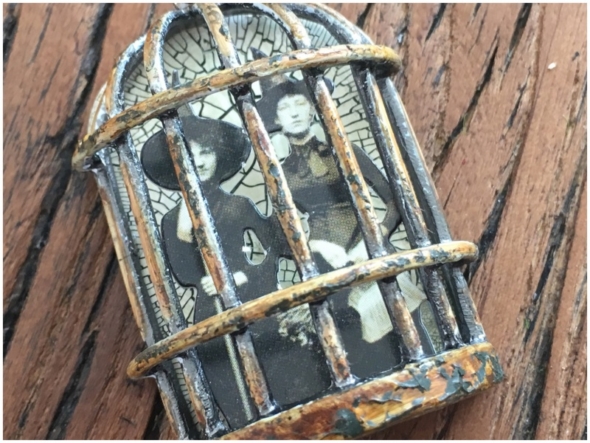 The background was created using (discontinued) picket fence distress crackle paint. Sorry to be a tease, it's my reward for hoarding it. The witches were trimmed and mounted into the cage.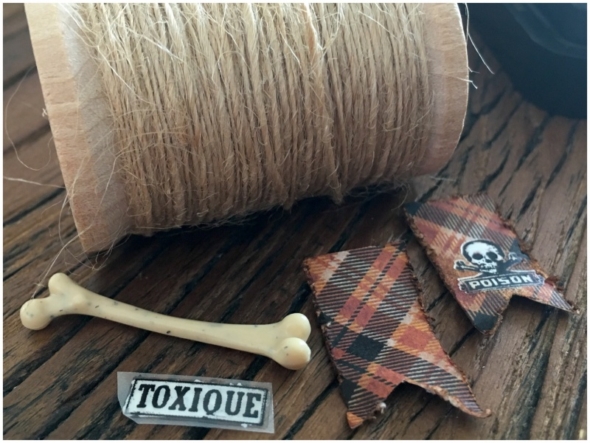 The banner was made punching paper from the mini halloween paper stash with the Tim Holtz banner paper punch.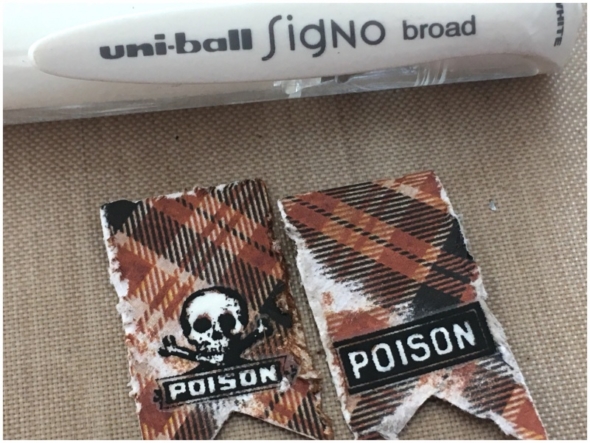 I used white gel pen to colour the underside of the remnant rubs and letting dry before rubbing them onto the banner. Distressed the edges with a sanding grip.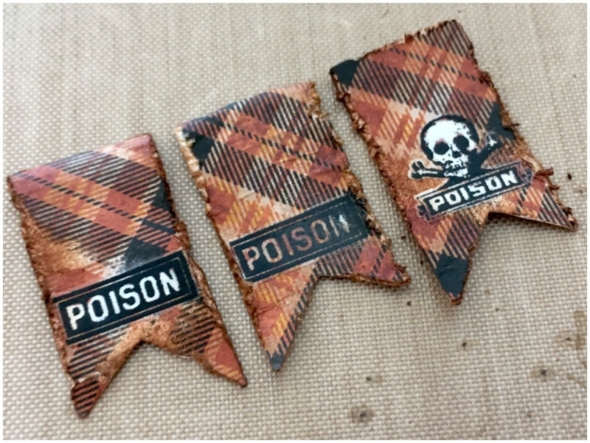 Blended a little vintage photo distress ink into the edges of the banner.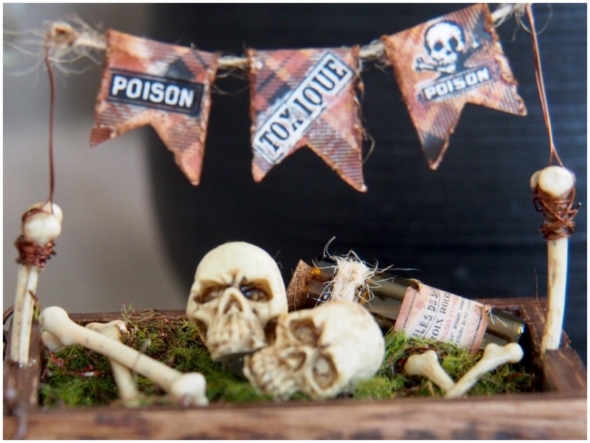 I rolled the banner over twine, securing with distress collage medium. Drilled holes into the top of the vignette box and pushed the bones into the holes, again, securing with distress collage medium. Wrapped wire around the top of the bones and attached the twine to each side to hang the banner.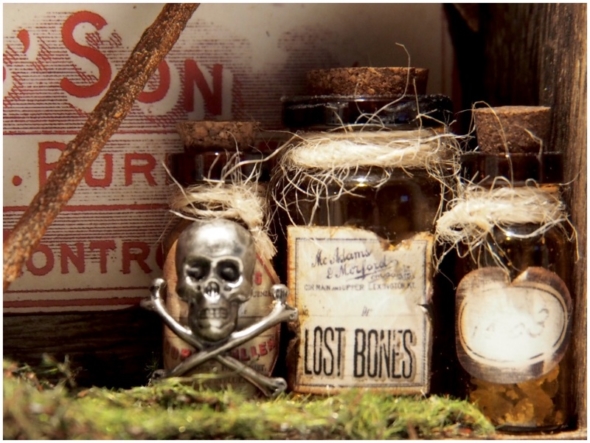 I just love these apothecary vials. I used the labels that come with them, sanded with a sanding grip and adding remnant rubs. I bent an adornment skull around a bottle and secured with distress collage medium. Finally added twine to the neck of the vials.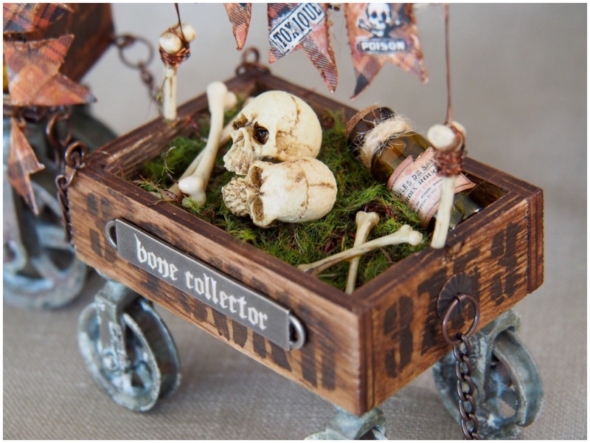 I altered the pulley wheels by adding grit paste allowing to dry, then dabbing on evergreen bough distress paint with a cotton bud and once dry, mushroom alcohol ink, also applied using a cotton bud. The bone collector word band had picket fence distress crayon added to highlight the text. I used a ring fastener and swivel clasp as the trailer tow. All adhered using distress collage medium, (I'm a total adhesive convert since creating this piece)! I even used it to adhere those skulls!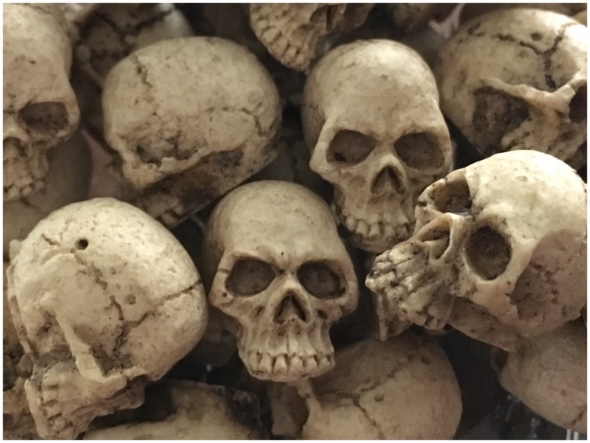 I have to make a special mention of the idea-ology skulls that I used in this project! The detail on them is incredible and yes, I admit it… I hoarded!!
I hope you enjoyed the walk through my bone collector caravan and it's been "all the fun of the fair!"
Cheers
Zoe x