It's Wednesday and time for another challenge over at Frilly and Funkie Challenge Blog!
This challenge is hosted by Cec (CW Card Creations), who has chosen the theme
HIP TO BE SQUARE! …Cec says, "Let's go retro and make a project influenced by the brighter colours and/or images and patterns of the hippie era of the late 1960's/early 1970's. Your project must either be square or include at least one square element."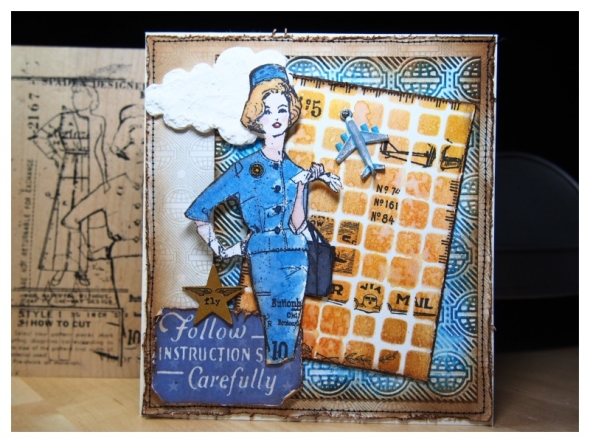 I was born in the mid 70's so don't remember much about the 60's and 70's first hand. Looking back through childhood photographs, there seemed to be a LOT of orange!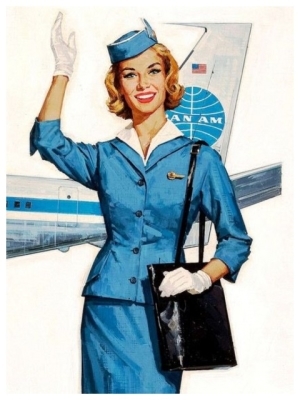 After some image searches on 60's and 70's fashion I stumbled upon an old ad for Pan Am which reminded me of a Tim Holtz wood backed stamp (below).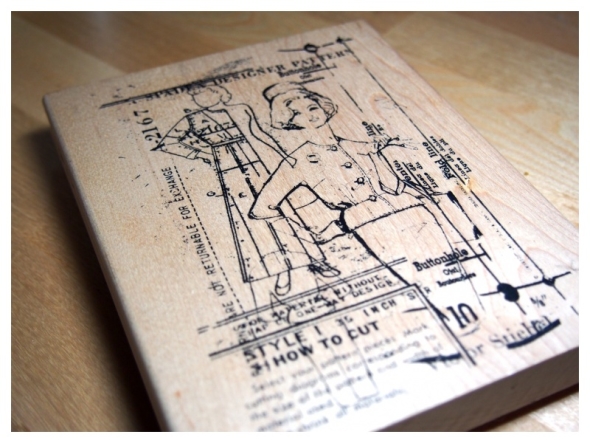 I stamped onto distress watercolor cardstock, watercoloured with distress markers and fussy cut my flight attendant.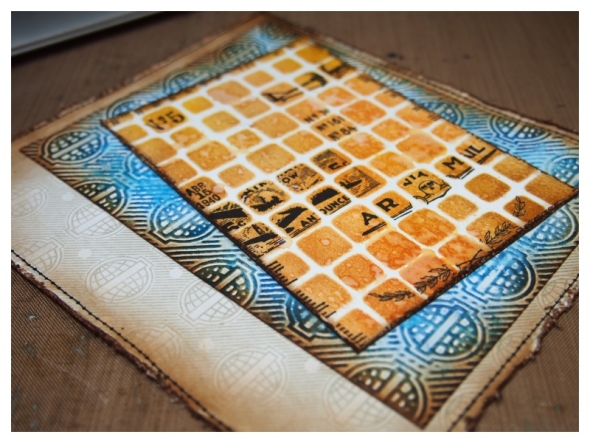 I cut a sheet of paper from the Tim Holtz correspondence paper stash, stitching, distressing and inking the edges with a little vintage photo distress ink, (there HAD to be a little brown)! On top I layered distress watercolor cardstock, embossed with the globes texture fades folder and inked with faded jeans and salty ocean distress inks (…and a teeny weeny bit of vintage photo)!
For my something square, I blended fossilised amber and rusty hinge distress inks through the tiles stencil by Tim Holtz. Once completely dry I placed the stencil back over the top and stamped with various stamps from the correspondence set.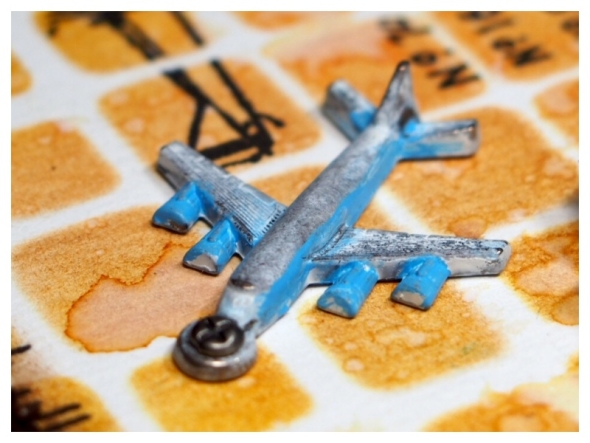 I covered the plane from the adornments set with picket fence paint and when nearly dry, rubbed off to give a distressed look. I added salty ocean distress paint with a fine paintbrush to resemble the Pan Am planes.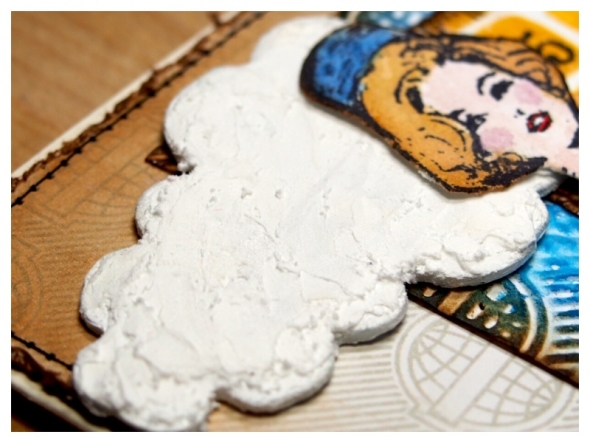 I wanted my flight attendants head to be in the clouds, but the mini cloud looked too small, so I die cut 2 and stuck them together! To hide the join and give a more texture I added texture paste.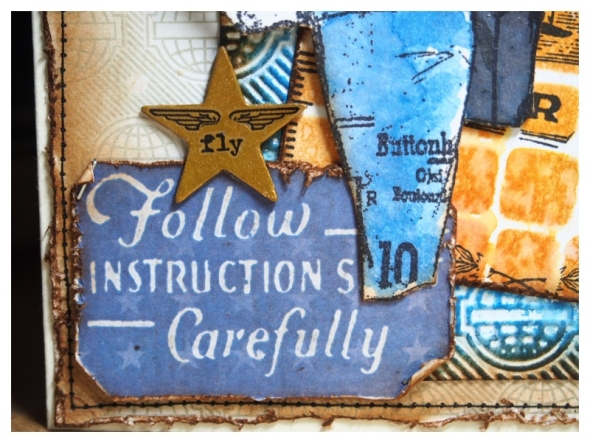 From the correspondence paper stash, I cut these instructions, hiding the word "sheet" under the skirt so it looks like flight safety instructions. The star die cut was covered in tarnished brass distress paint with some remnant rubs from the correspondence set added.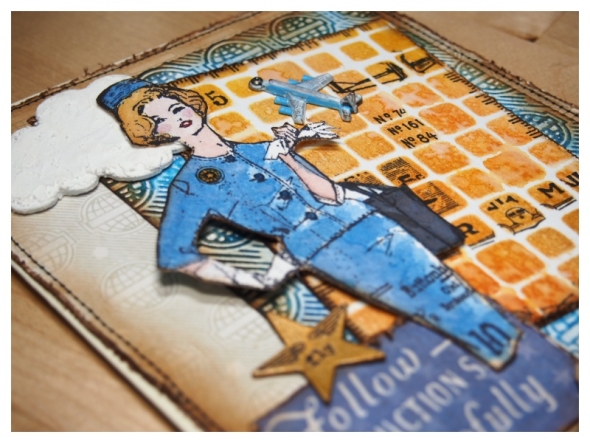 Thanks for stopping by. I hope you will find time to join in the challenge and pop over to Frilly and Funkie challenge blog to see the rest of the DT's projects. All the products I used are available from The Funkie Junkie Boutique.