It's Wednesday and time for another challenge over at Frilly and Funkie Challenge Blog!
This challenge is hosted by Cec (CW Card Creations), who has chosen the theme SING, SING, SING …Cec says, "Make a shabby chic or vintage project with music as the central theme. You can add musical instruments, music paper, sentiments about music or even vintage images with a music theme."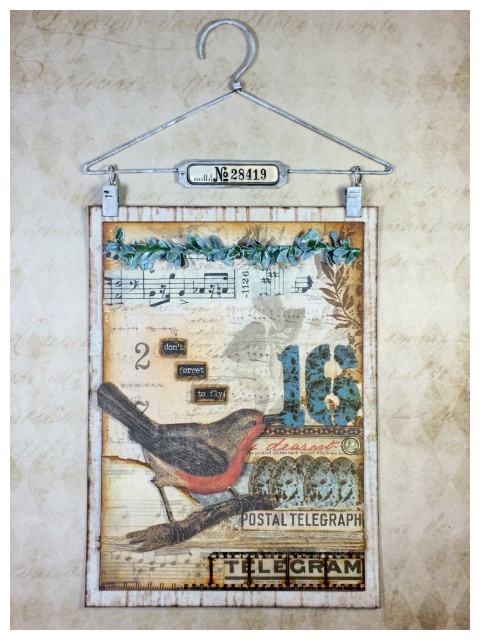 Cec's challenge theme immediately made me think of bird song. I live right next to a park and love hearing the birds chirping away.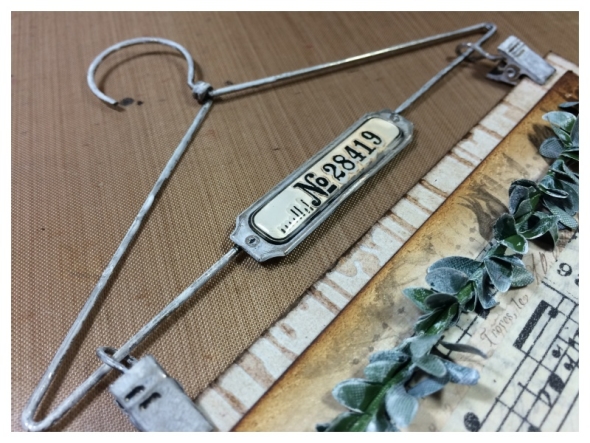 I created the background and some embellishments with Tim Holtz wallflower paper stash. Altered one of the new idea-ology wall hangers with picket fence distress paint. Added remnant rubs to the label, overlaid with an epoxy sticker and adhered to the faceplate. Rubbed leftover picket fence paint over idea-ology boxwood twine and adhered to the top with hot glue. I adhered the background onto a piece of embossed cardboard painted with picket fence distress paint and inked with vintage photo distress.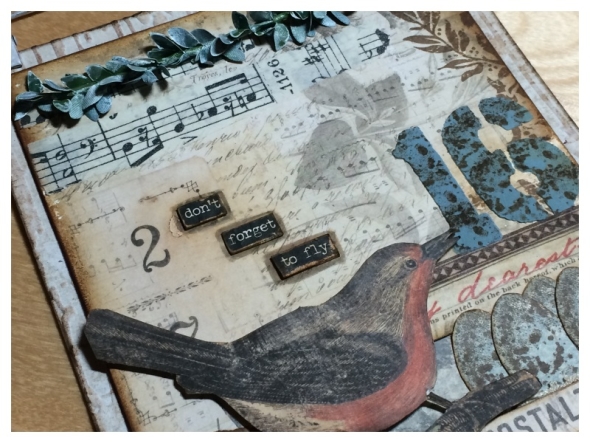 After adding some music washi tape, small talk stickers and lace trim, I had just about finished. A little last sanding and the background RIPPED!!! I sat for a few moments wishing for a "click undo" button and then set about "fixing it" …aka making it worse!
I inked, spritzed, misted, rubbed, tried to cover with rubons (they wouldn't adhere). Then the lightbulb moment…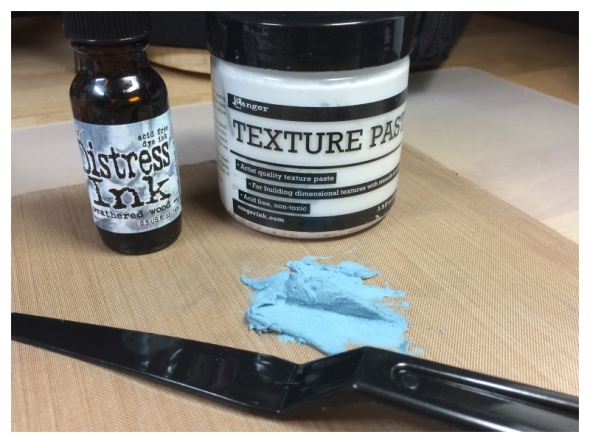 Texture paste was the answer! Texture paste is always the answer! It covers a multitude of sins, adheres to just about any surface and with a little distress re inker… can be any colour you like! I chose weathered wood so it would match the eggs I had stamped with weathered wood distress ink with the Tim Holtz nature walk stamp set.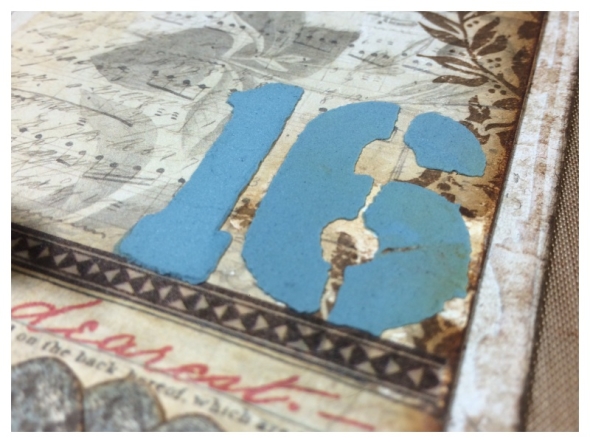 Using a palette knife I spread texture paste through the numbered stencil. I chose "16" to mark the new year.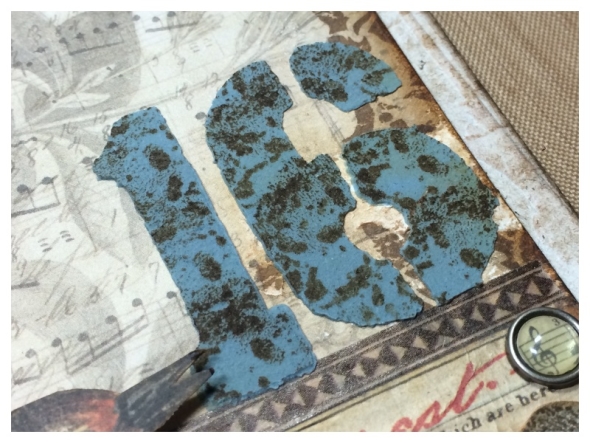 Once thoroughly dry I placed the stencil back over the texture paste and stamped with the overlay stamp from nature walk set that I used to put the spots on the eggs. I actually love the '16' so let's call it a happy accident. 😉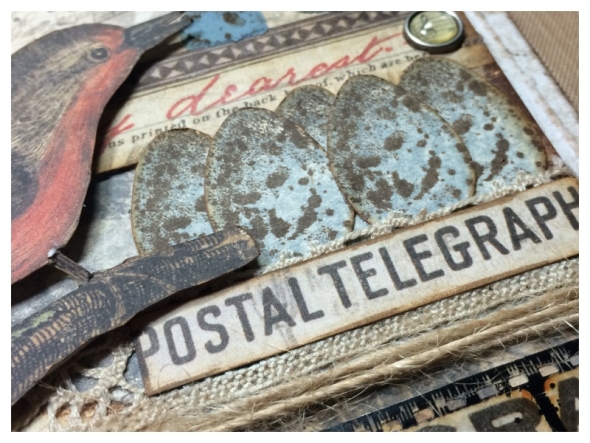 Thanks for stopping by. I hope you will find time to join in the challenge and pop over to Frilly and Funkie challenge blog to see the rest of the DT's projects. All the products I used are available from The Funkie Junkie Boutique.