It's Wednesday and time for another challenge over at Frilly and Funkie Challenge Blog!
This challenge is hosted by Cec (CW Card Creations), who has chosen the theme AN ALTERED STATE …Cec Says,"It is time to transform something you have sitting around or can pick up for a song and make it one of your works of art. It could be a frame, a bottle, an old cigar box, a discarded CD – the list is endless. Just make sure your final transformation is vintage or shabby chic."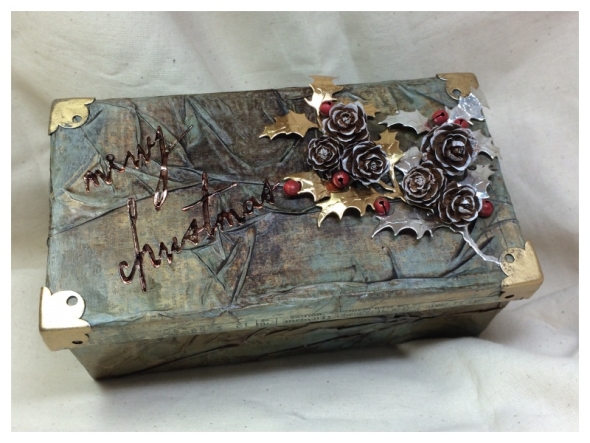 This is such a busy time of year for many of us, so I decided to make a gift box that I could use to wrap a Christmas gift.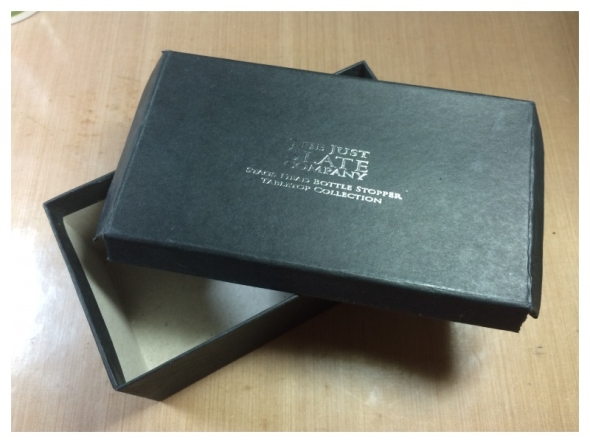 I had kept this box because it was such a great size, but the corners of the lid were broken. I fixed this using idea-ology box corners, (see further down).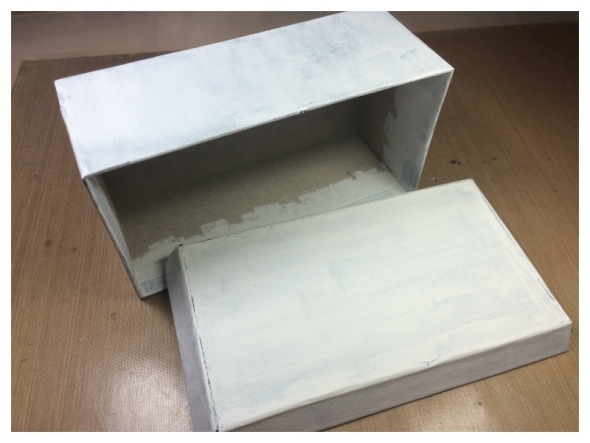 I covered the box with 2 generous layers of gesso. This prepares the surface for the glue n seal and distress paint, and stops the cardboard from getting soggy.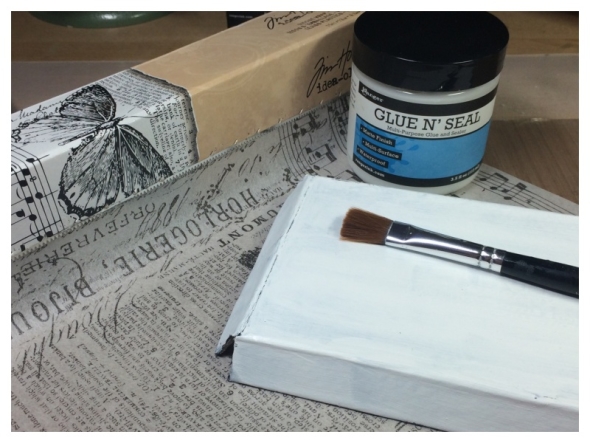 Brush glue n seal over the box, working quickly as it dries fast! Cover with tissue wrap and scrunch. Once dry, rub distress paint on with your fingers and spritz with water. You can see the step-by-step technique on Tim Holtz's Blog.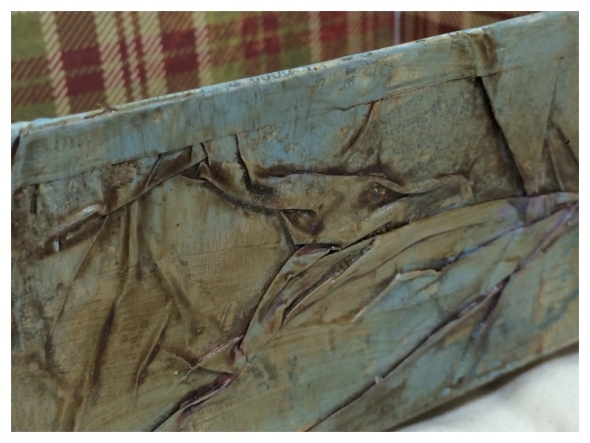 I brushed with a final coat of glue n seal. From a distance it looks like scrunched up shot silk fabric.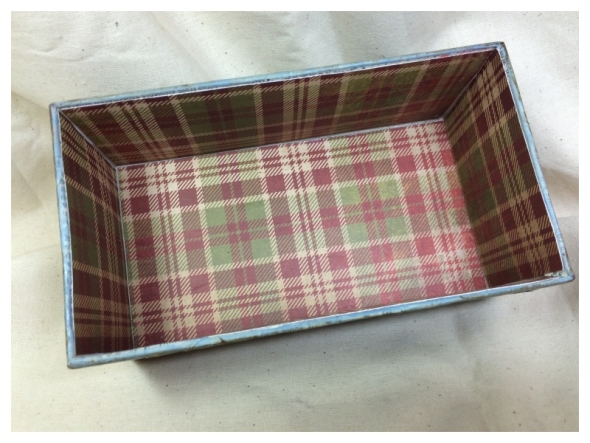 Line the inside of the box with paper. I used paper from the new Tim Holtz yuletide paper stash.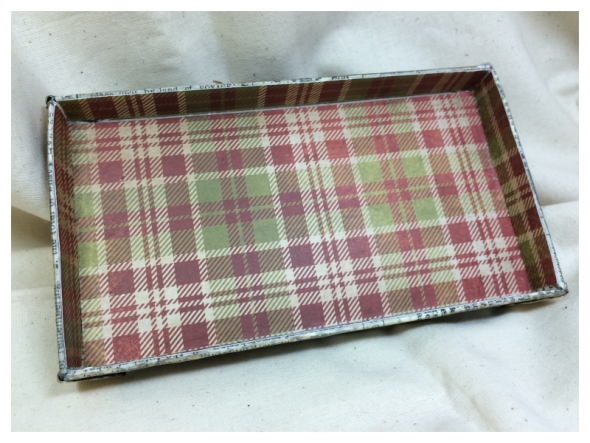 Line the inside of the box lid with the same paper.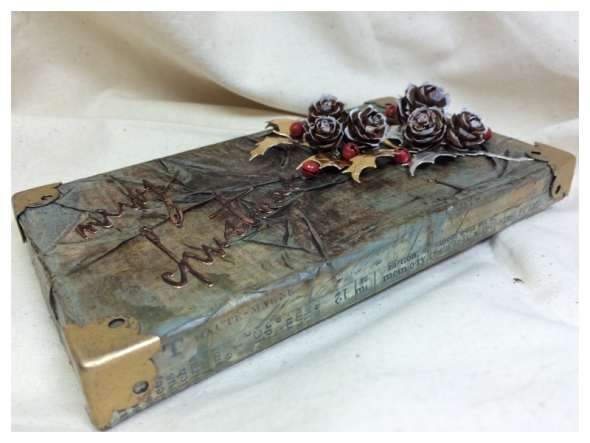 I coloured idea-ology box corners with gold alcohol ink and attached to the corners of the box lid with hot glue, (this fixed the broken corners). I cut Merry Christmas with the Tim Holtz handwritten holidays die from gold metallic kraft core. The words got lost with the gold tones of the box, so I applied black alcohol ink with an alcohol ink blending pen. Using the pen it gives a lighter coverage and it turned the gold kraft core metallic brown.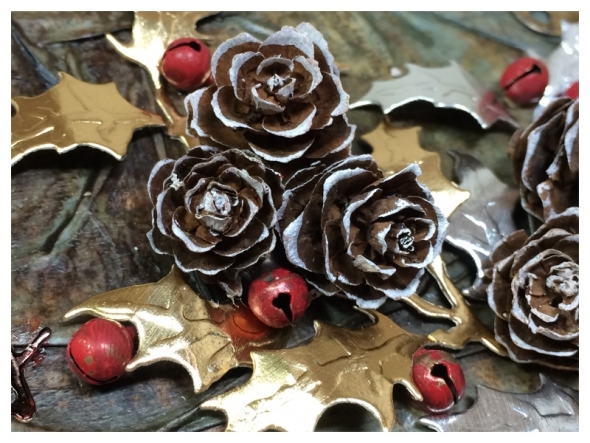 I cut holly from metallic kraft core cardstock with the Tim Holtz holiday greens thinlits die. I LOVE these dies, you can emboss detail onto the leaves! So cool! I covered these cute miniature pincones with picket fence distress paint and the even cuter miniature bells with fired brick distress paint, (both I bought from The Funkie Junkie Boutique). I attached them with hot glue. The bells give a lovely jingle when you pick up the box.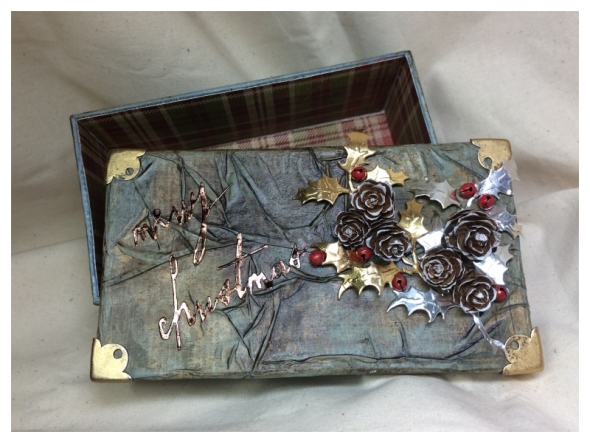 Thanks for stopping by. I hope you will find time to join in the challenge and pop over to Frilly and Funkie challenge blog to see the rest of the DT's projects. All the products I used are available from The Funkie Junkie Boutique.