Hello friends! Thank you so much for leaving comments on my last post, I really do appreciate it. I knew once I popped open those Halloween Words: Block dies I wouldn't be able to stop! So when I saw Tim Holtz's fantastic tag this month I knew exactly what I was going to do… (Count Frightful made me do it)! 😉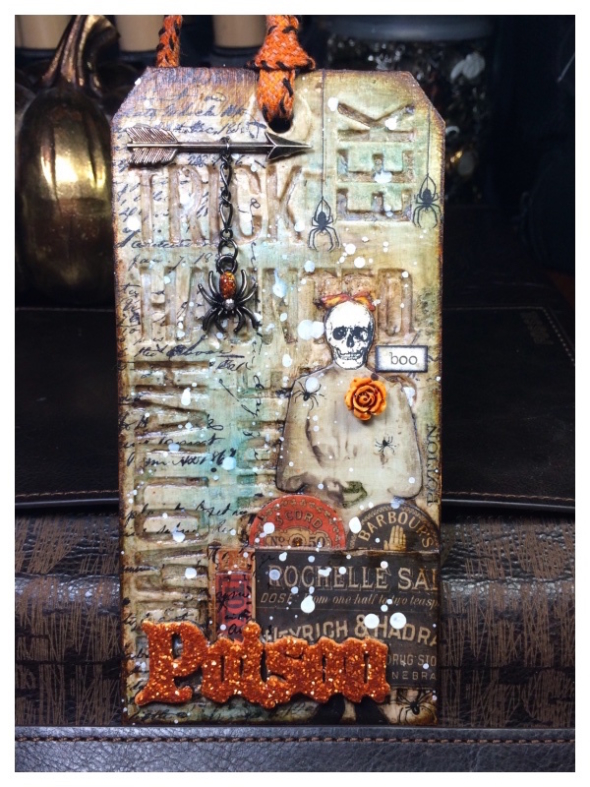 With a Halloween theme in mind, I used lots of the new seasonal ideaology and added orange to the adornments to give a cohesive look. I learned this useful tip last year from a really cool halloween project by Paula Cheney.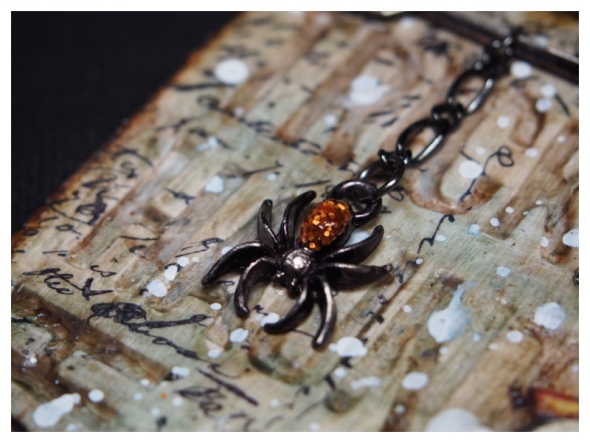 This month's techniques make a really sturdy tag, so perfect to load up with embellishments! I altered the spider from the oddities adornments set, (see further down for details).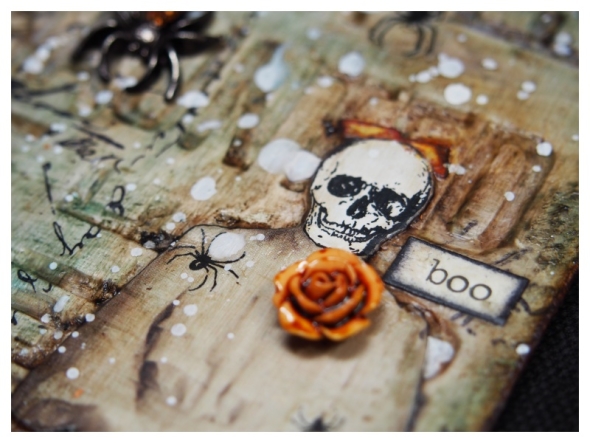 I used a card from the found relatives pack and rubbed on a skull from the curiosities remnant rubs. I got really excited when I realised it was a white rubon (it's the little things that make me happy…)! I covered an heirloom rose with butterscotch alcohol ink to tie in with the orange palette and rubbed spiders onto her dress!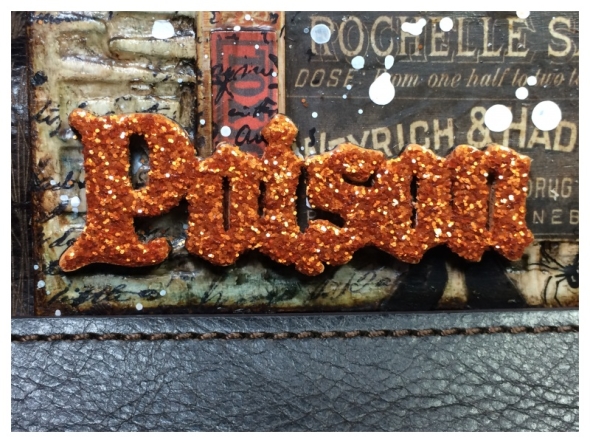 I covered "poison" from the wicked alpha parts with rusty hinge distress paint. Once dry I covered in glossy accents and sprinkled rusty hinge distress glitter over the top! I am obsessed with this glitter and I'm usually not a fan of glitter!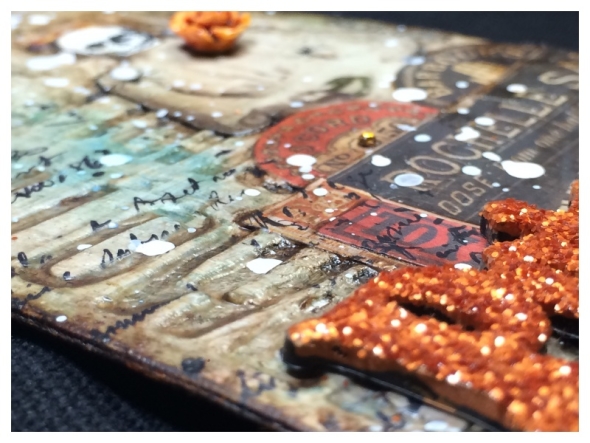 I used the new ledger scrip stamp (CMS241) on one side of the tag. You can see the really cool mixed media background technique over on Tim's blog!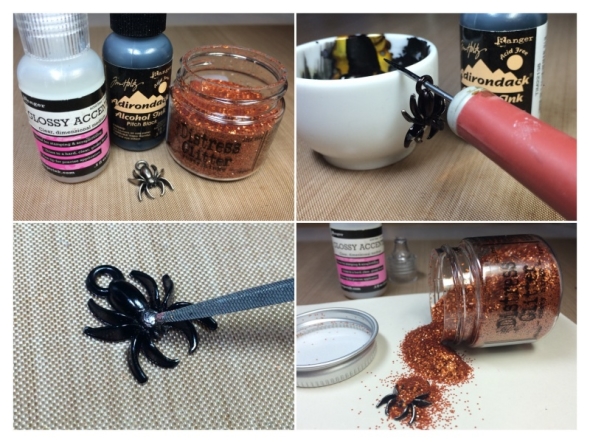 To bling up my spider I used a spider from the oddities adornments set, glossy accents, pitch black alcohol ink, rusty hinge distress glitter and a file.
Cover your spider with pitch black alcohol ink and allow to air dry.
*Note: I use an egg cup because it acts like a bath so you use less alcohol ink and there's less clean up.
Once completely dry, use a file to scratch the alcohol ink off the head and tops of the spiders legs.
Cover the back of the spider with glossy accents and cover with rusty hinge distress glitter. Shake off the excess and set aside to dry.
*Note: To give a faux amber look, cover the distress glitter with a final layer of glossy accents.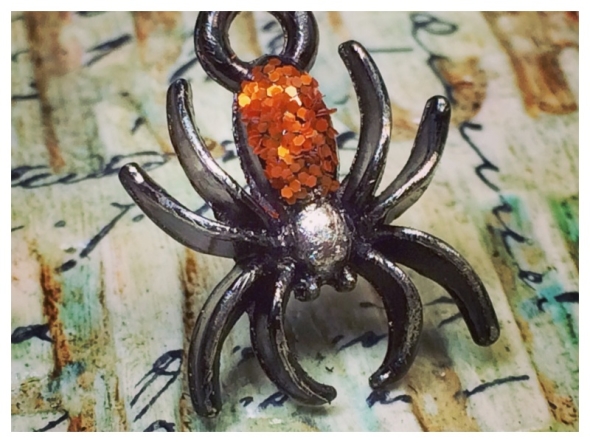 Thanks for taking the time to look at my tag. You can see this months tag and techniques on Tim's blog and you can see the post translated into French on Scrapdeco's blog.