It's Wednesday and time for the funkie side of the design team to share our projects for the current challenge over at the Frilly and Funkie Challenge Blog!
I am hosting the current challenge and have chosen the theme ALL YOU NEED IS LOVE, "With Valentines just a couple of weeks away, it's time to let cupid draw his paintbrush and create a vintage or shabby chic project with the word "LOVE" somewhere on the project. It can be the focus or just a tiny detail."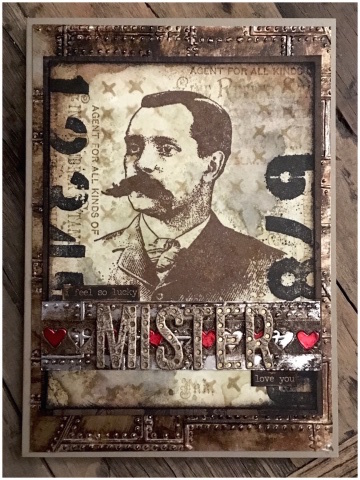 I wanted to make a Valentines card for Mister H, (as in Hillman, not Holtz)… just to be clear! 😉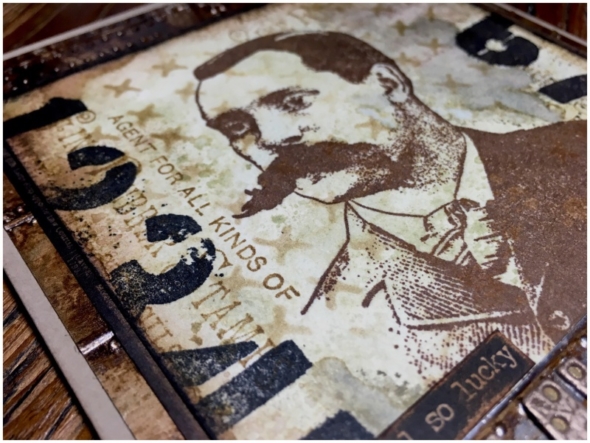 To create the background I sprayed old paper distress spray stain onto a non stick craft sheet, misted distress heavystock with water, dragged it through the ink and dried with a heat tool. Then blended frayed burlap through the new stitched stencil (it looks like kisses) and stamped with images from the purveyor stamp set (CMS187) using the stamp platform.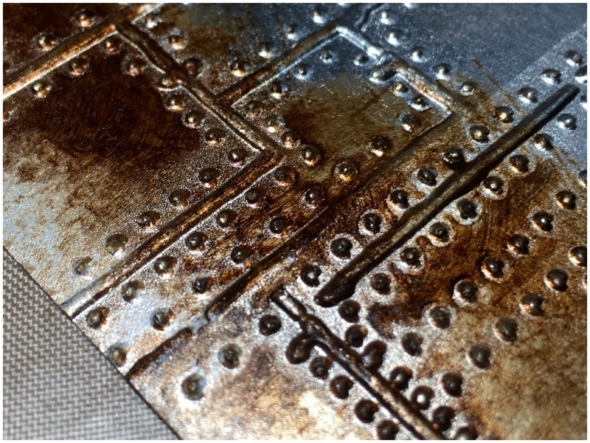 I love this style of grungy industrial background, which is so very simple to create…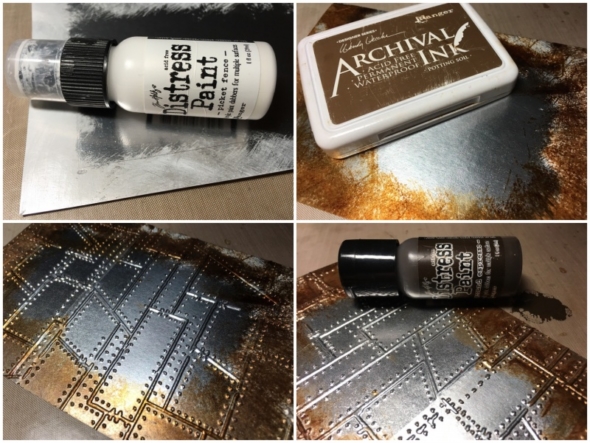 – Cover a piece of metallic kraft stock with picket fence distress paint. Set aside to dry.
– Tap potting soil archival ink directly onto the background using a very light tap. Set aside to dry.
– Run through your die cutter with an embossing folder.
– Put a drop of ground espresso distress paint onto a non stick craft sheet, pick up a little with your finger and rub over the raised portions of the background.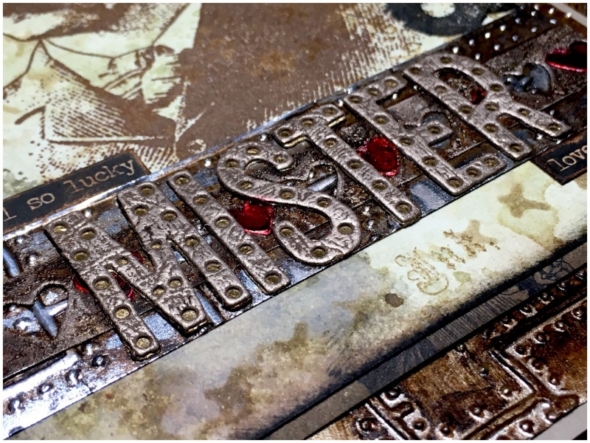 I affectionately call my husband "Mister," when we're being silly (there's a lot of silliness in our house)! I created this using the alphanumeric marquee thinlits die set cut from substrate, mounted over with the alphanumeric thinlits dies cut from metallic kraft stock. I rubbed silver gilding wax over the top of the substrate to make it pop over the grungy background.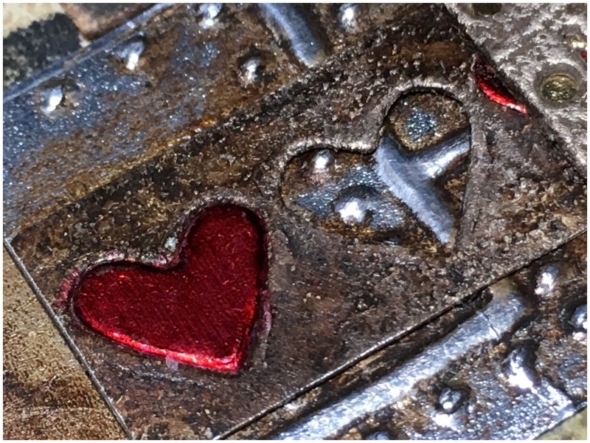 The alphanumeric dies are mounted over a strip of hearts from the shape strips thinlits die set. I grunged up the background and added a drop of alcohol ink to some of the hearts. This is sitting over the top of a strip of the industrial background I mentioned earlier.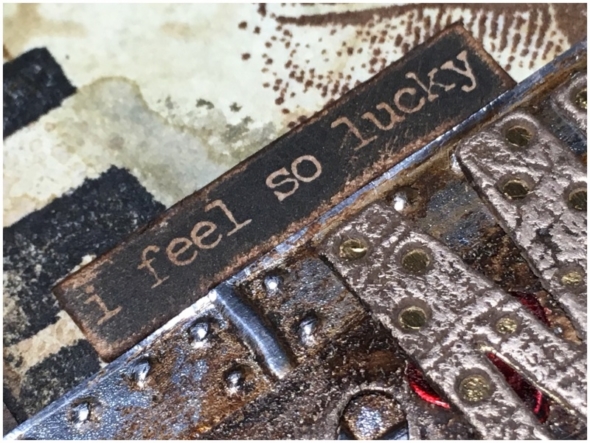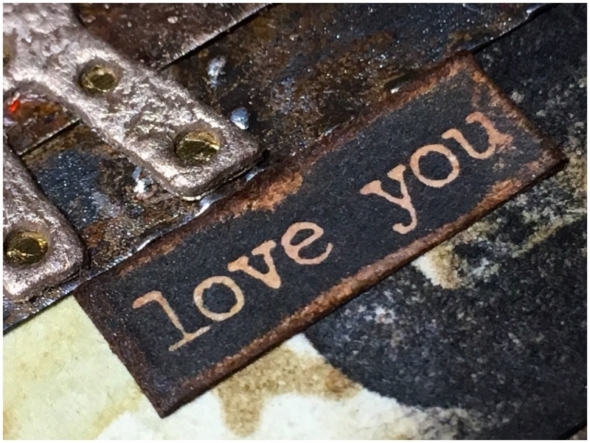 Finally, I added some idea-ology chitchat stickers which I sanded and inked with walnut strain distress ink to create the perfect sentiment for my card.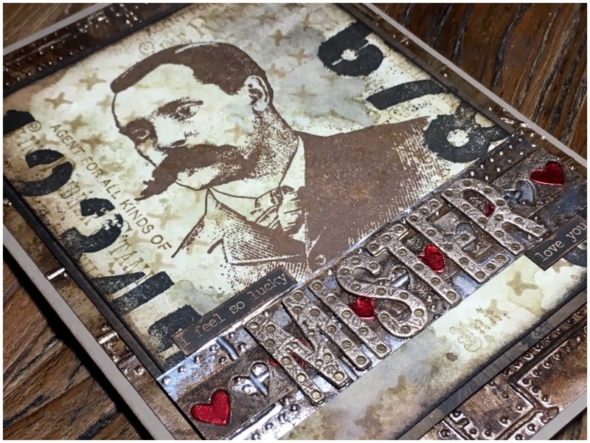 I hope you will find time to join in the challenge and pop over to Frilly and Funkie challenge blog to see the rest of the DT's projects. All the products I used are available from The Funkie Junkie Boutique.
Thanks for stopping by.
Zoe