It's Wednesday and time for the funkie side of the design team to share our projects for the current challenge over at the Frilly and Funkie Challenge Blog!
The current challenge is hosted by team member Autumn, who has chosen the theme DARE TO RESIST …Autumn says, "For the next two weeks, as we break away from our Valentine creations, we'd love to see you incorporate a favorite resist technique in your vintage or shabby chic project. There are so many options, perhaps you will try something new. Whether it be gesso resist, Vaseline resist, alcohol resist, embossing resist, or watercolor resist, we dare you to resist!"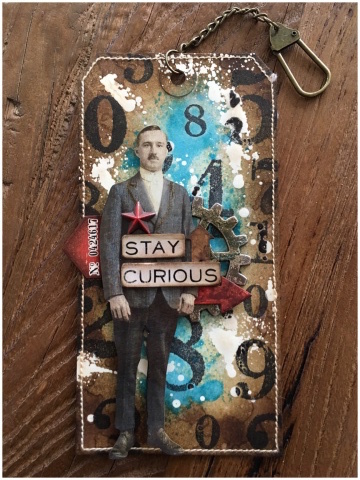 This challenge was the perfectly timed with the arrival of the new distress resist spray by Tim Holtz. Since seeing this announced on facebook LIVE, I have been dying to get my hands on a bottle to try out and I can tell you now, it's AMAZING!!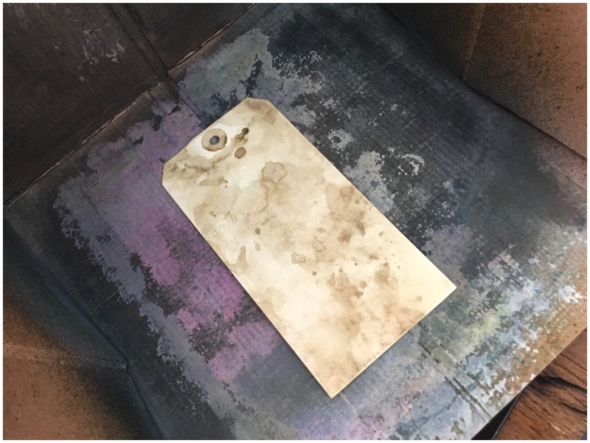 Firstly it's really important to use a box when spraying as this stuff sticks to everything. I have a collapsible spray box that I bought years ago, but you could use any cardboard box.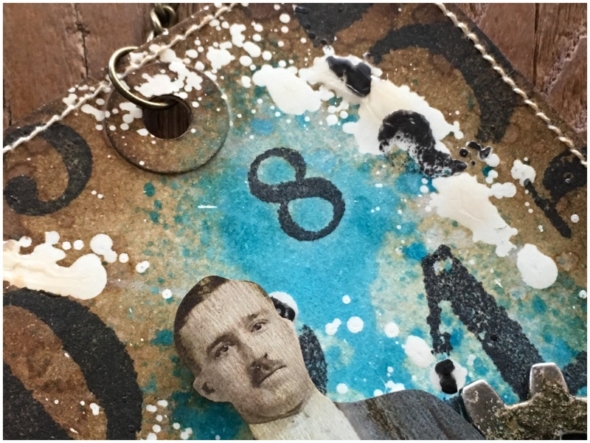 I went for a concentrated spray by squeezing the spray trigger really slowly, releasing bigger drops rather than a fine spray. I blasted with my heat tool (because I'm impatient). I then sprayed the background with frayed burlap distress spray and dried. I added a single spray of broken china distress spray to the center of the tag for a pop of colour!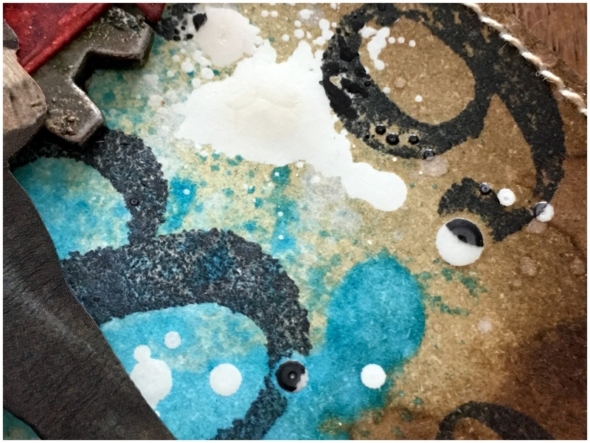 Using the stamp platform I laid out stamps from the new Merchant stamp set (CMS331). I LOVE how the puddleds of resist resist the number stamps too!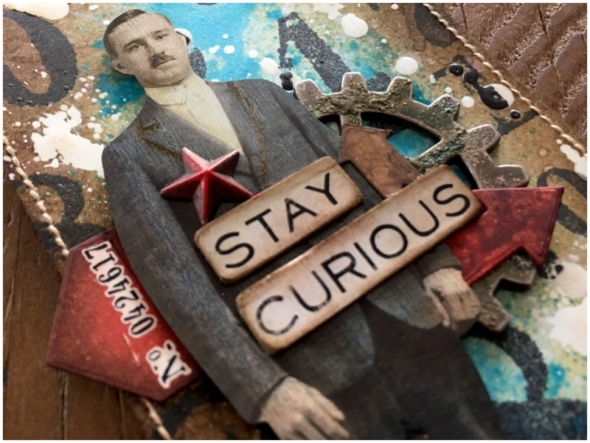 I added a gadget gear which I grunged up using grit paste and distress crayon, a paper doll coloured with distress markers, quote chips, an adornment star altered with fire brick distress paint and several die cuts from the new Tim Holtz thinlits pocket frame!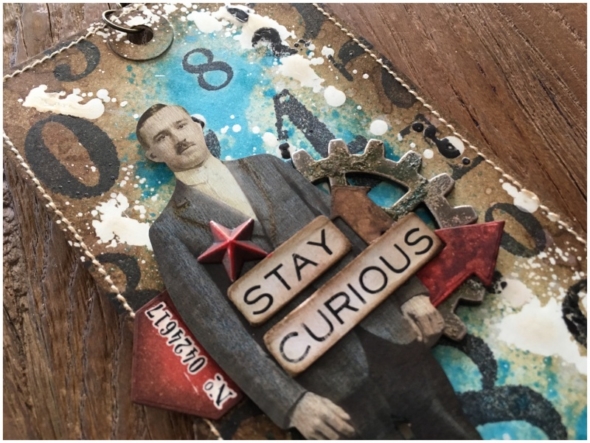 Thanks for stopping by. I hope you will find time to join in the challenge and pop over to Frilly and Funkie challenge blog to see the rest of the DT's projects. All the products I used are available from The Funkie Junkie Boutique.
Zoe x