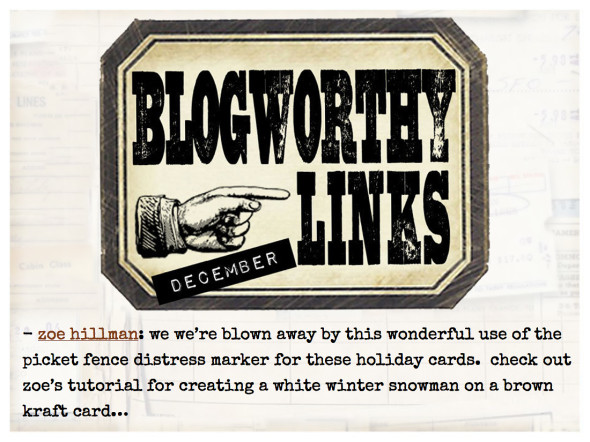 HAPPY NEW YEAR!
I was delighted to be included in Tim Holtz's Holiday Blogworthy Links last month. Actually, delighted is an understatement! I woke my husband up at 6am screaming and jumping up and down… well wouldn't you?!
Being that it happened so close to Christmas, I haven't had the opportunity to thank you so much for your kind comments on both mine and the Scrapdeco blog.
I hope you all had a fantastic holiday and that 2014 brings you everything you wish for.