Hello everyone. Thank you so much for your kind comments on my last post, I really appreciate it. Today I am back with part 2 of my samples for the Tim Holtz Idea-ology Booth.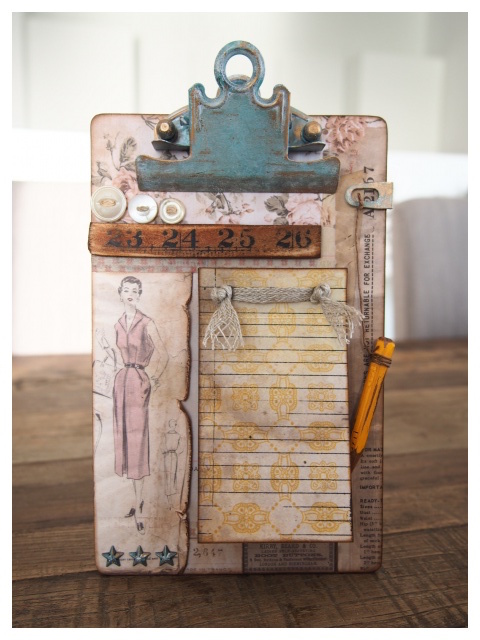 My second sample, a clipboard memo pad, was inspired by the gorgeous new memoranda paper stash and I HAD to use one of the new idea-ology rulers!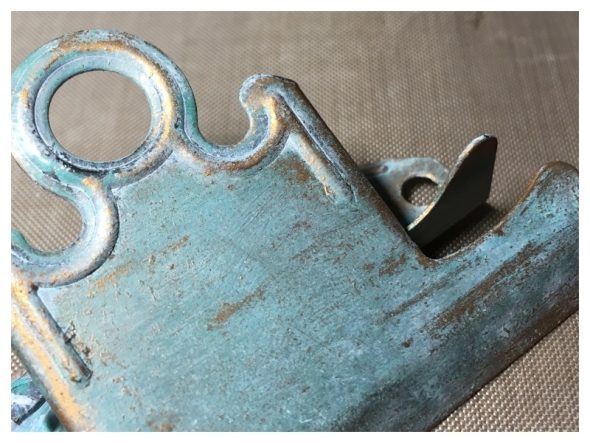 To begin with, I disassembled an idea-ology mini clipboard. Covered the clip with picket fence distress paint, dried a little and then wiped away the excess with kitchen paper. I repeated this process using evergreen bough distress paint. Finally I dry brushed with tarnished brass distress paint.

I used the notebook stamp from the Tim Holtz school desk stamp set (CMS057), with jet black archival ink and stamped onto paper from the new memoranda paper stash. I scored a line near the top and punched holes.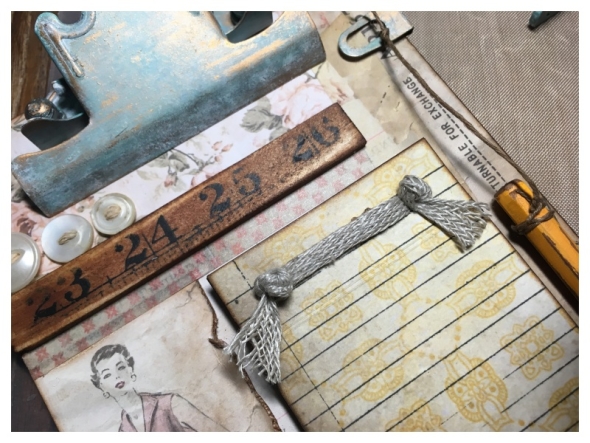 I covered the mini clipboard with paper from the Memoranda Paper Stash, ephemera from the snippets ephemera pack and design tape. I used linen ribbon to hold the memo pad together and adhered it to the clipboard. I added an aged pencil with twine to an adornments index clip which I aged with distress paint.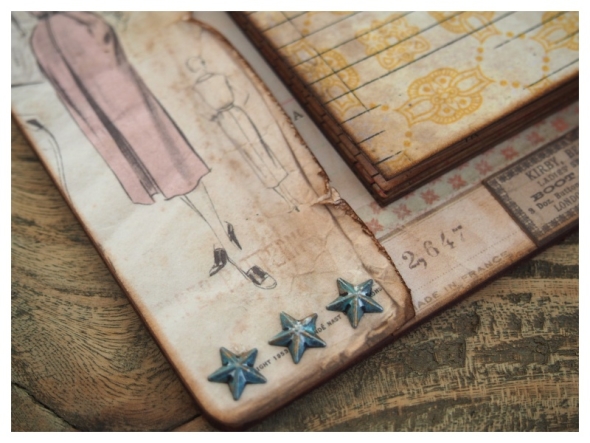 As a final flourish I added one of my new favourite idea-ology items, the adornments stars, which I aged with distress paint and attached with collage glue. …I won't tell you how many packs of these I have ordered, but I would get in there quickly!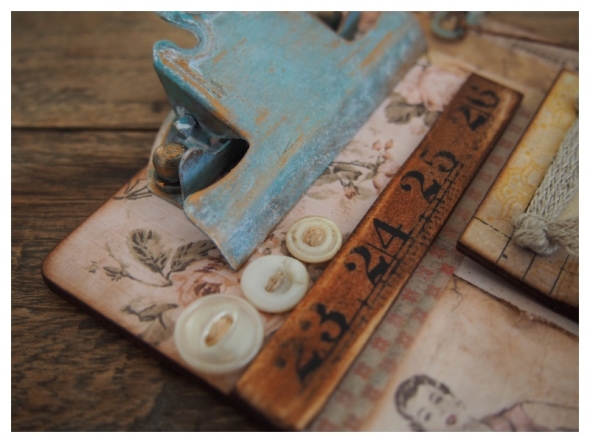 I snapped an idea-ology ruler in half, sanded with a sanding block and stained with vintage photo distress stain. The buttons are actual vintage buttons that Paula Cheney kindly sent me from her personal stash, (you should see the collection she has… swoon)!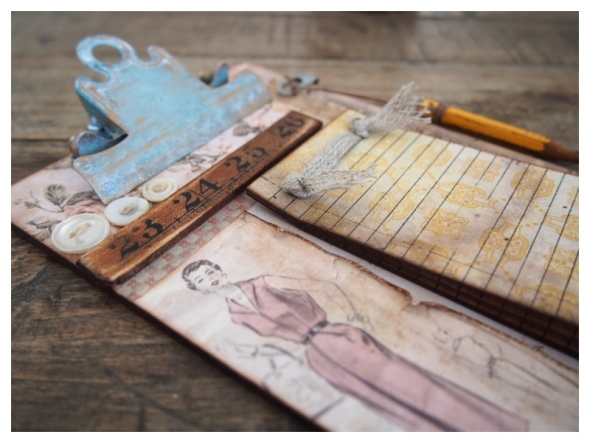 Again, a big thanks to Tim Holtz, Mario Rossi and Paula Cheney for inviting me to be part of this amazing team.
You can pre-order all of the new Tim Holtz products from The Funkie Junkie Boutique.
I'll be back on Friday with the samples that I made for the Sizzix booth.
Thanks for taking the time…
Zoe

Save