It's Wednesday and time for another challenge over at Frilly and Funkie Challenge Blog!
This challenge is hosted by Suzz (Suzz' Stamping Spot), who has chosen the theme AUTHOR AUTHOR …SUZZ says, "There are so many wonderful books that inspire the mind to imagine the worlds created within them. Think fairy tales, mysteries, romances or even science fiction and use that to inspire your art. Your challenge it so create a shabby chic or vintage styled project inspired by a book. Provide an explanation of how the book and author inspired your project."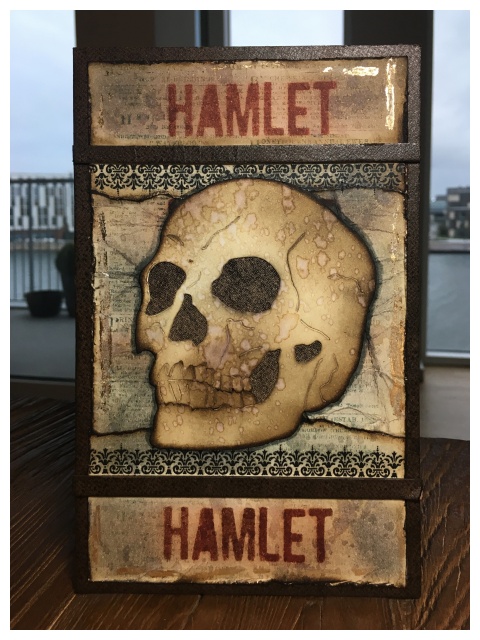 I am a bit of a William Shakespeare fan! My favourite plays are, (in no particular order), Romeo & Juliette, Taming of the Shrew and Hamlet! I chose Hamlet for my project as it's set in the Kingdom of Denmark, which seemed poetic given my recent move. For those unfamiliar with Hamlet, you may have heard the famous line "something is rotten in the state of Denmark!"
The inspiration for this particular card comes from Act 5, Scene 1 where the gravedigger hands the skull to Hamlet, he holds the skull up and says, "Alas, poor Yorick! I knew him, Horatio, a fellow of infinite jest, of most excellent fancy. He hath borne me on his back a thousand times, and now, how abhorred in my imagination it is! My gorge rises at it."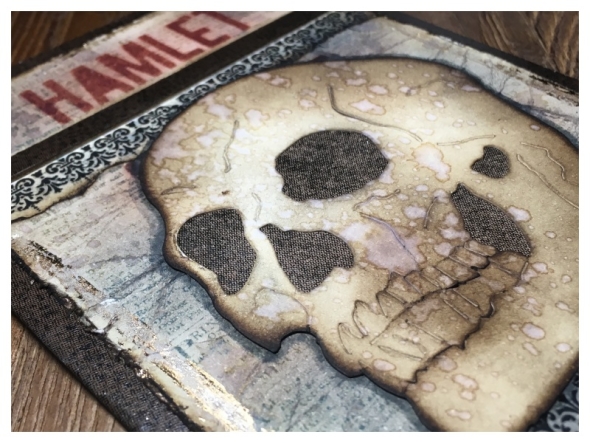 I used the card packaging that comes with Tim Holtz idea-ology burlap panels. I cut 2 strips to create borders to give the card a book feel. The Tim Holtz Sizzix skull die was perfect for this project. I blended distress ink in, flicked with water and mounted over the mottled packaging background.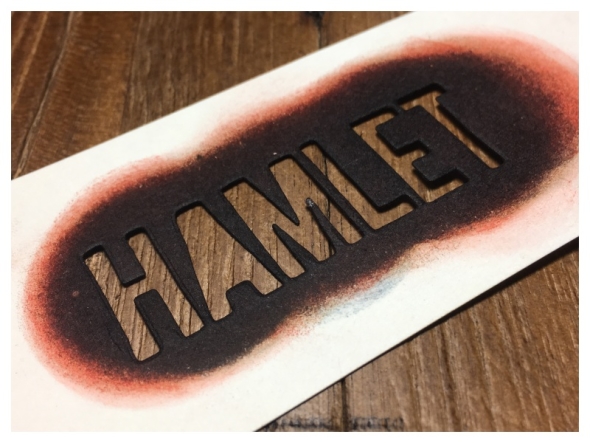 I created a custom stencil using the alphanumeric thinlits die set and mixed media cardstock, then blended fired brick and ground espresso distress ink through.

I used a the "smudge stamping stenciling" technique from one my other favourite books, "Compendium of Curiosities 3!" It gives the stenciled image a lovely worn look. I added remnant rub borders to the card to finish.
I hope you will find time to join in the challenge and pop over to Frilly and Funkie challenge blog to see the rest of the DT's projects. All the products I used are available from The Funkie Junkie Boutique.

Save
Save
Save
Save