It's Wednesday and time for another challenge over at Frilly and Funkie Challenge Blog!
This challenge is hosted by Nancy (Tattered Treasures), who has chosen the theme LAYER IT UP …Nancy says, "Let's add dimension this time around. Simply create any type of vintage or shabby chic project featuring multiple layers."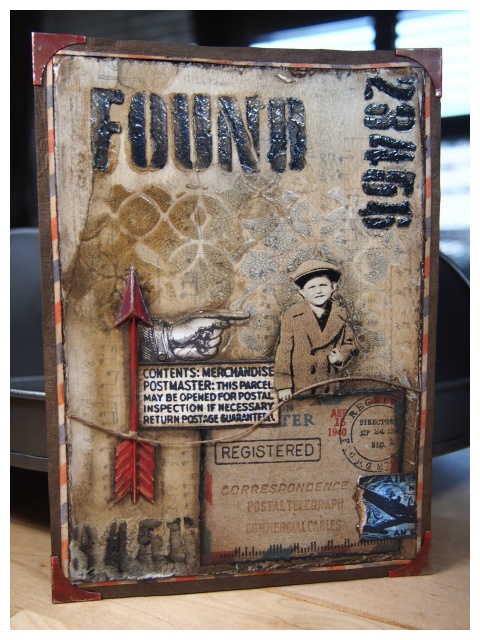 I used a mix of papers, pastes, paints and metal embellishments to create the layers.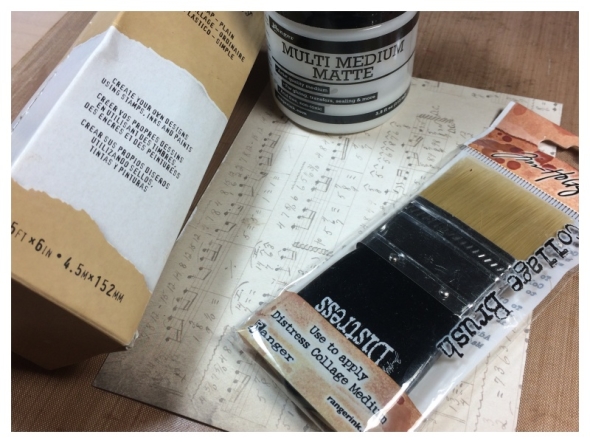 For the first layer I covered a piece of leftover paper with the new Tim Holtz plain tissue wrap. I brushed on multi medium matte using the new collage brush. I LOVE this brush, it made applying the adhesive so easy.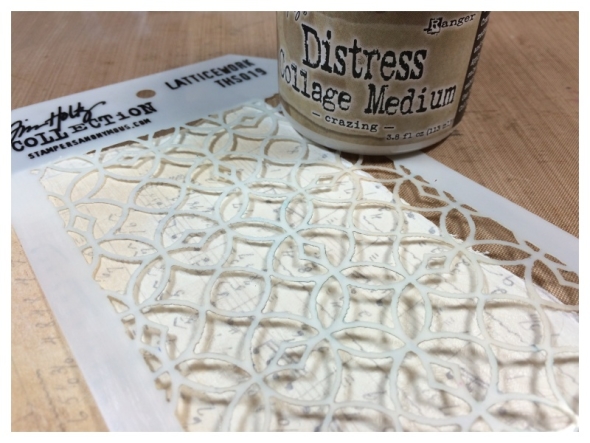 I just got the new crazing collage medium and had to use it right away! Using a palette knife I spread it through a stencil and set aside to dry.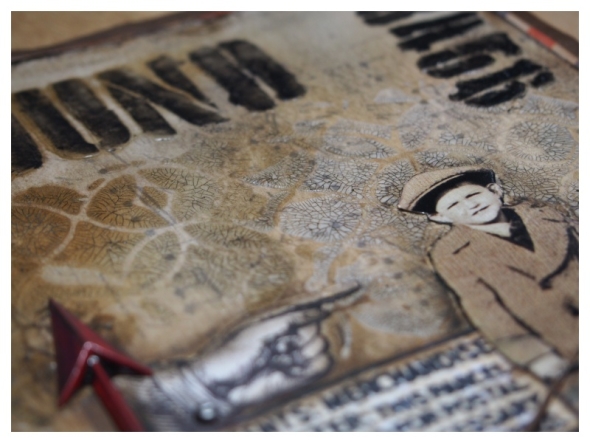 I rubbed a distress crayon over the top to highlight the crazing detail! Awesome right?!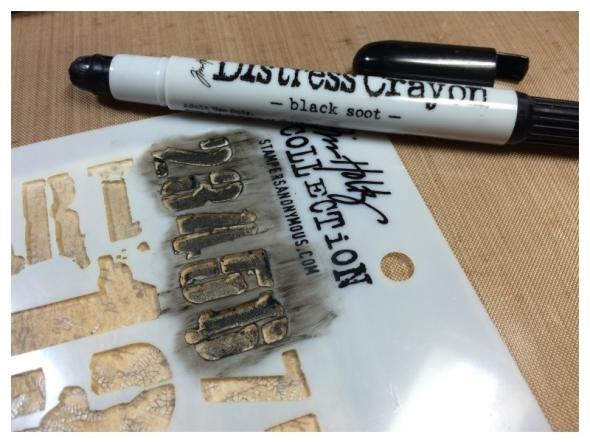 Admittedly I was looking for any excuse to experiment with the new distress crayons. The consistency is quite soft and I wasn't sure if I could use them with a stencil, but it worked fine. I rubbed the crayon directly onto the stencil and then smudged into the edges with my finger.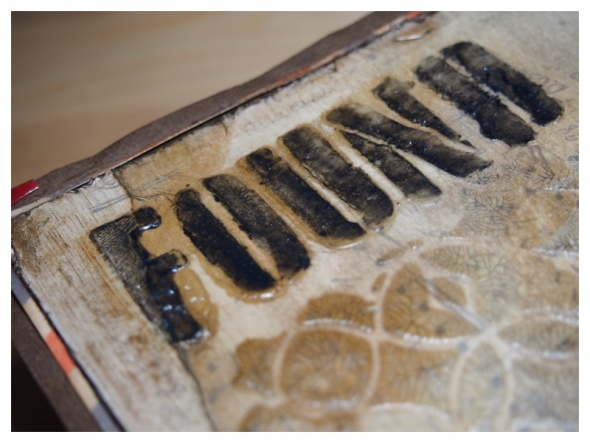 I cleaned the stencil and placed it back over the crayoned area and then spread transparent texture paste through the stencil to seal the crayon.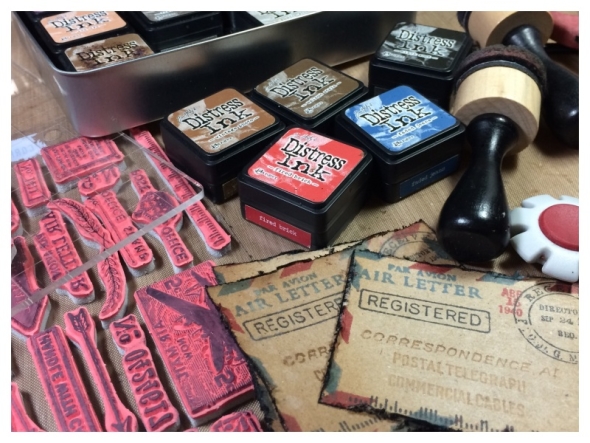 I made some ephemera with the Tim Holtz Correspondence stamp set.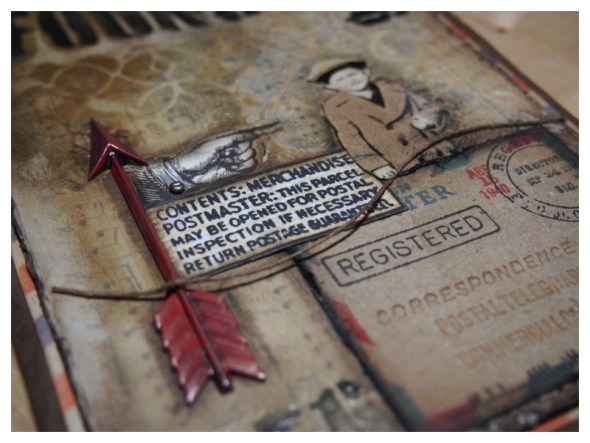 Finally I added an adornment arrow covered in candied apple distress paint, tied with a piece of trailing twine.
Thanks for stopping by. I hope you will find time to join in the challenge and pop over to Frilly and Funkie challenge blog to see the rest of the DT's projects. All the products I used are available from The Funkie Junkie Boutique.