12 Tags of 2016 is back and this time Tim Holtz is master mixing it up with a remix of techniques! I'm squeezing my second tag in just under the wire.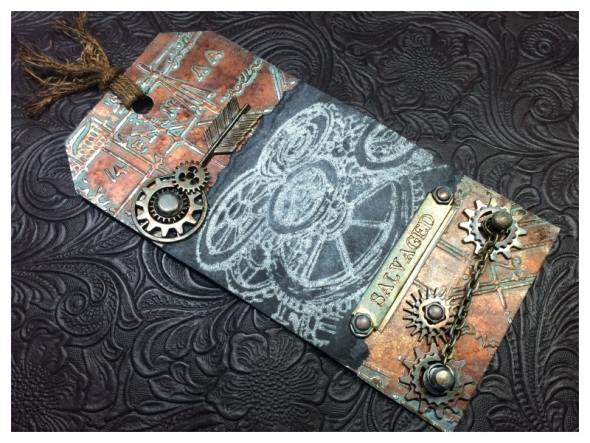 I started the background last weekend, but had a really busy week organizing things for our relocation so only got back to it tonight.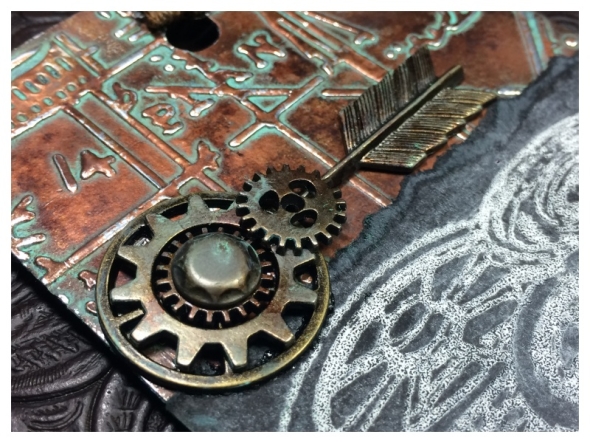 I followed Tim's techniques which you can see on his blog, using cracked pistachio distress paint instead of black soot. I then ponced alcohol inks over the foil.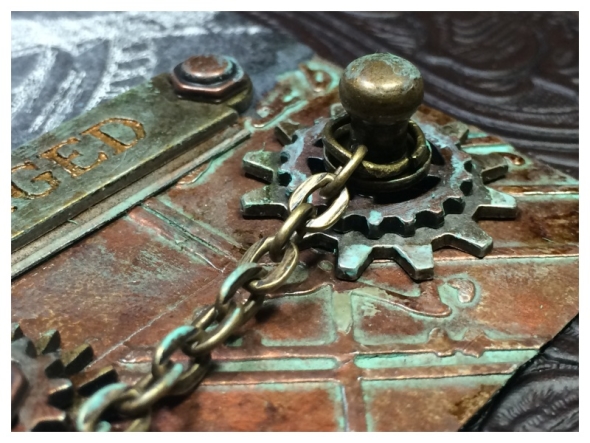 I rubbed a little cracked pistachio distress paint over the top of the metal findings with my finger to give a faux patina effect.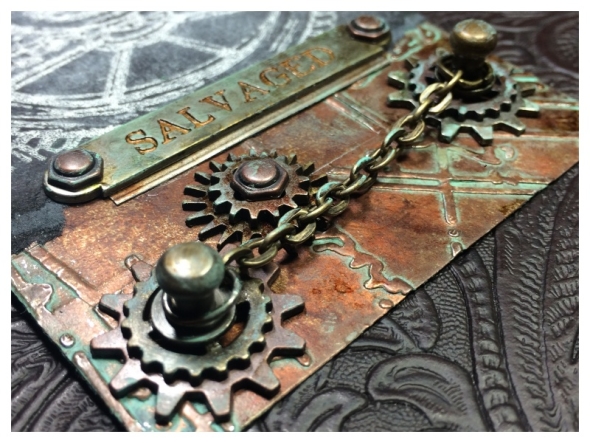 Finally I attached lots of gadget gears and a word band which I altered with alcohol inks and attached using the new idea-ology nail heads. LOVE THEM!
You can see all the techniques for this month's tag on Tim's blog.