Gosh I am really late with this month's tag! I had my A1 level French exam, my birthday and I got sick all at the same time. Although I didn't feel 100% on my birthday, I did get 100% in my exam!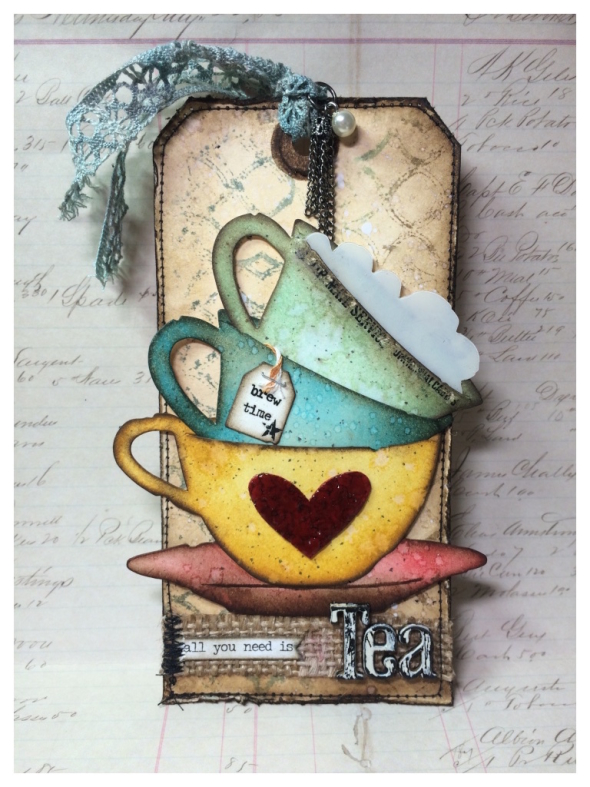 Tim's 12 Tags of 2015 lured me back to my craft desk and gave me the perfect excuse to use some of my birthday stash.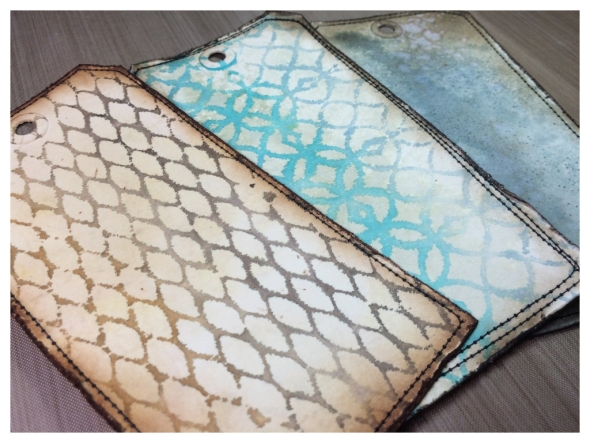 I followed the technique from Tim's post and, as you can see, I tried a few different backgrounds. I loved experimenting and stitched these tags ready to use another day.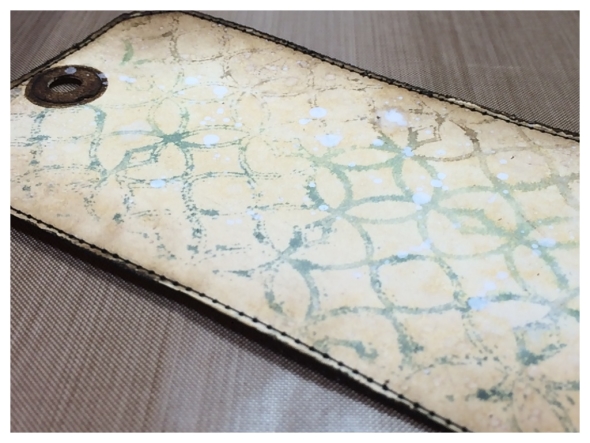 I settled on this slightly more muted background. I splashed a little picket fence distress paint over the top.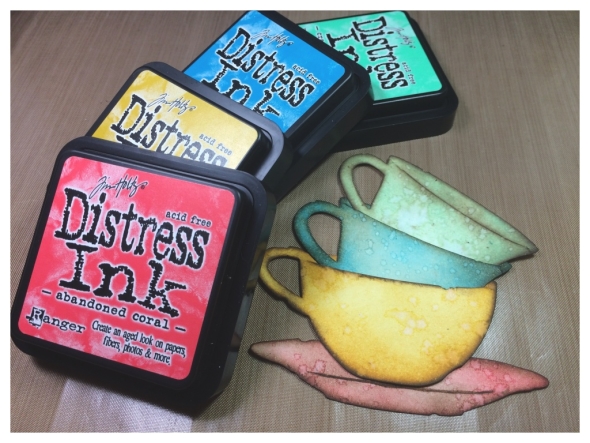 I LOVE the new distress colours and I wanted to use as many as possible on this tag.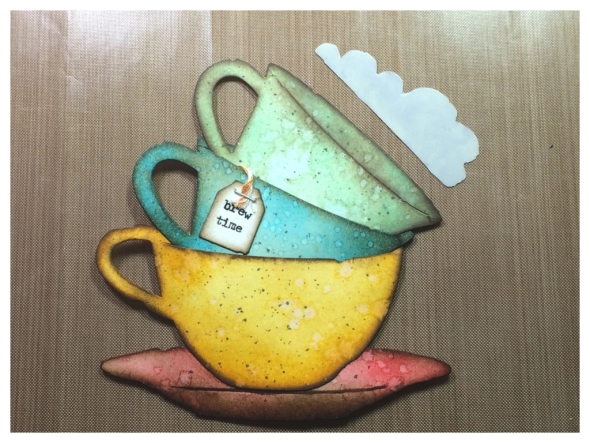 I used the cloud die from the TH mini airplane and cloud die set to mimic cream in the top of the cup. I coloured it white using the technique from Tim's post. I spritzed the newest distress family member, Hickory smoke, over the top with the distress marker and spritzer tool.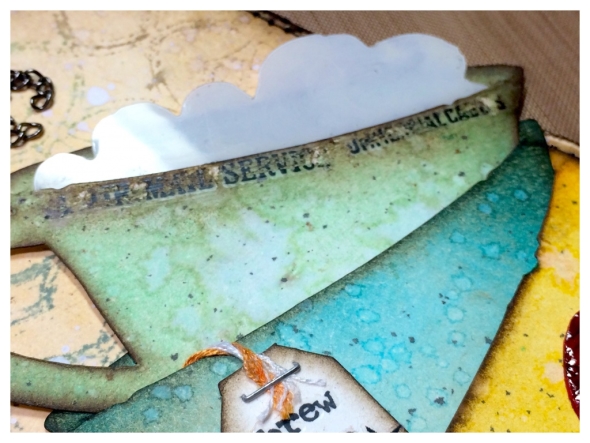 I used Tim's remnant rubs to make the tea label and around the rim of the cup and then partially scratched off to look worn.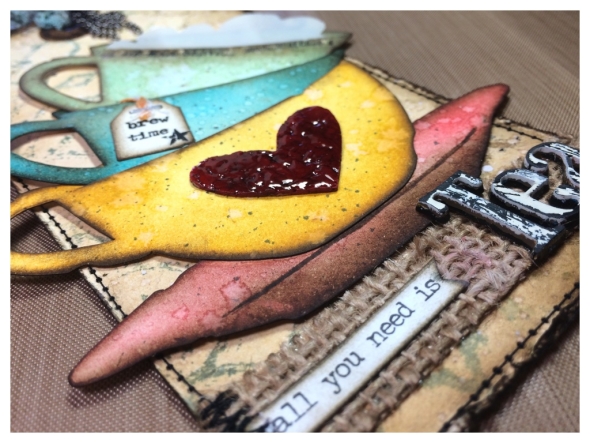 Thanks for taking the time to look at my tag. You can see this months tag and techniques on Tim's blog and you can see the post translated into French on Scrapdeco's blog.