Hello. I've spent another weekend preparing for Christmas, which probably seems a little enthusiastic to some, but for me this year is necessary. Road trips to the UK and France, visits to friends and family, shopping, house guests, crafting, Christmas! The to do list is endless… I actually have a list of lists I still need to make!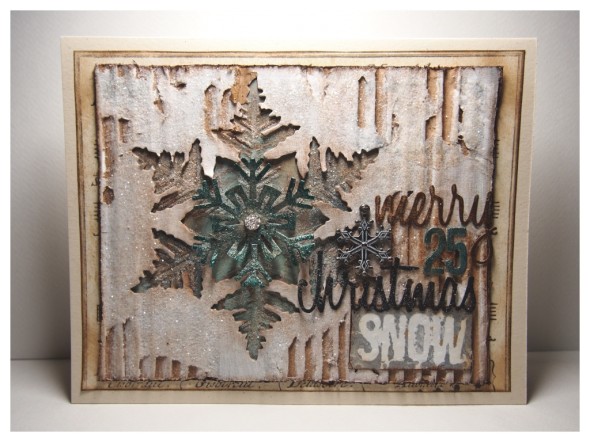 With that in mind, I've been so grateful for all the festive challenges in the blogosphere. They've encouraged and inspired me to get going early this year, which has been so helpful. Today's card has been inspired by 2 challenges in particular, Tim Holtz 12 tags of 2014 and Scrapdeco Christmas card challenge.
I made a tag for this month's 12 tags of 2014 at the beginning of the month and I used the same design for this card. I incorporated the techniques from this month's 12 tags and Scrapdeco Maura's pleated card challenge, to create this card.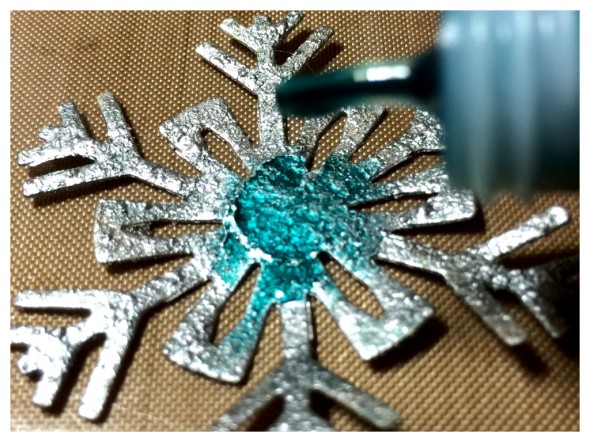 I covered a snowflake from the new paper snowflakes die with brushed pewter distress paint and allowed to air dry. I then dropped alcohol ink on top, letting the ink wick unevenly. Once dry I dabbed a little gathered twigs distress ink on to give a gold tinge.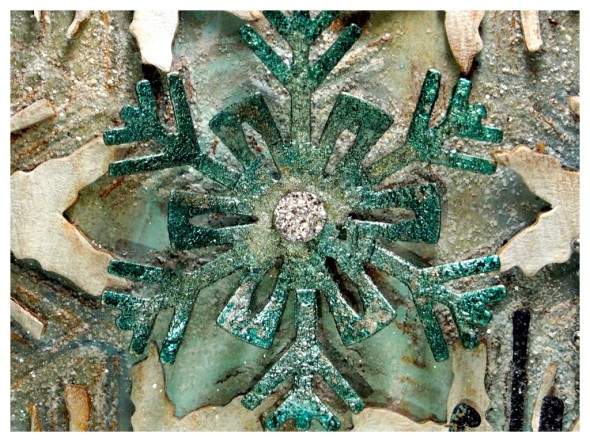 This started out as an experiment with distress products, but I'm really pleased with the results and I love the metallic foiled look.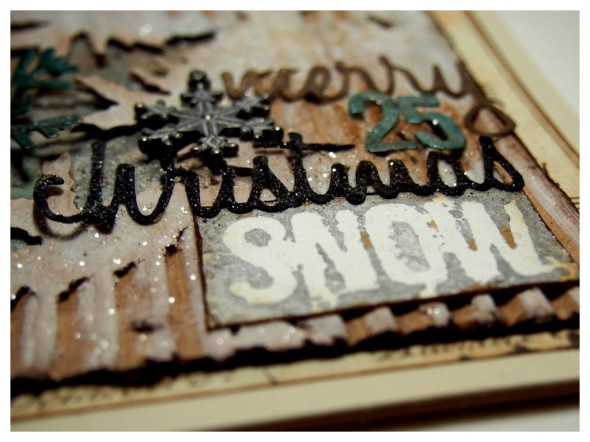 I was trying out my new alphanumeric die set, which I used to create the "snow" word band on the front of my card. I cut a stencil using the alphanumeric dies and covered the back of the die cut with brushed pewter distress paint, allowing to partially dry. Whilst still wet enough for paint to transfer but not splodge, place paint side down onto white card and with a piece of paper over the top, gently rub over the entire word band. Then remove paper, peel away stencil and you're left with a stencil transfer. I am going to have SO much fun with these dies!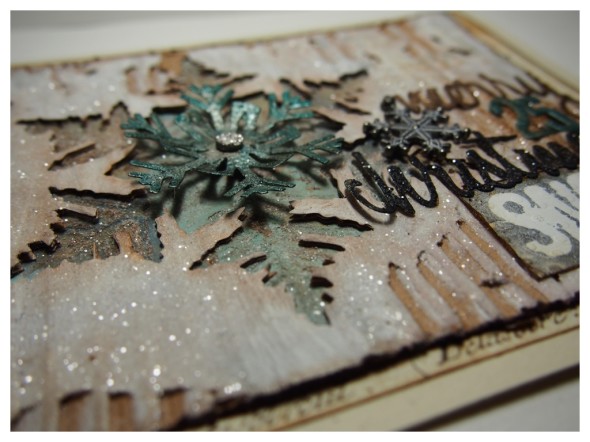 Thanks for stopping by my blog and don't forget to check out the following challenges:
Tim Holtz – 12 Tags of 2014 November
Scrapdeco – Christmas Card Challenge
Inspiration Emporium – Happy Holidays
~
supplies: tim holtz; manilla cardstock/corrugated cardboard/distress glitter (clear rock candy)/alcohol ink (cloudy blue)/distress ink (tumbled glass, gathered twigs)/distress paint (picket fence, tumbled glass, stormy sky, weathered wood, salty ocean, faded jeans, iced spruce, brushed pewter)/idea-ology (snowflake adornments)/dies (layered snowflake, holiday word script, paper snowflakes)/tools(sanding block, mini blending tool)
other: embossing ink/glossy accents/glue n seal/sticky powder/heat tool