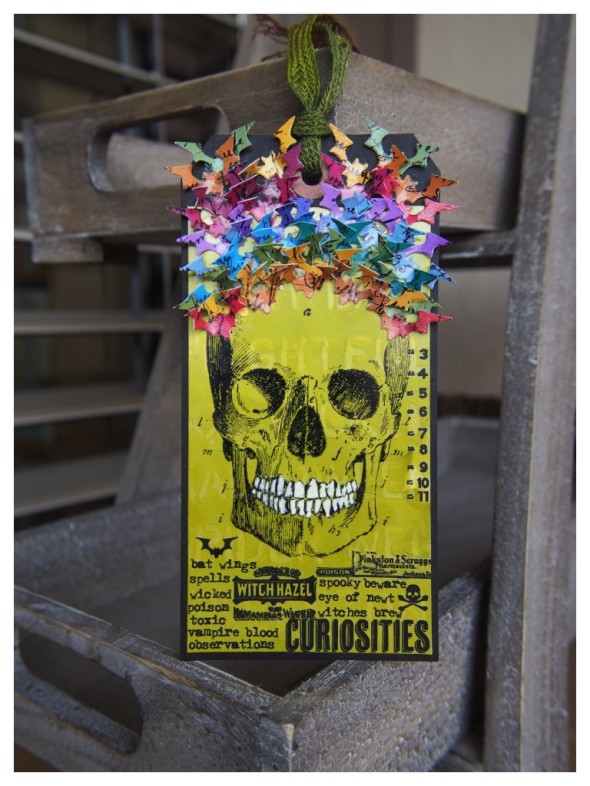 "sometimes we all need to dream in color…" was Tim's September 12 tags of 2014 message! For for this crafter, (who dreams in shades of brown), it was going to be a challenge!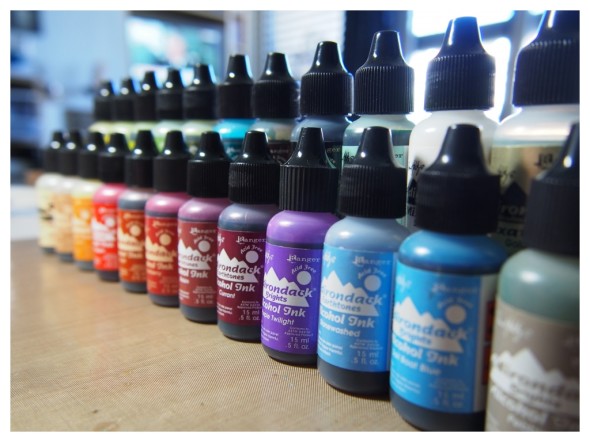 The moment I lined up my colourful alcohol inks, I felt slightly less like a deer in headlights! That said, I still wanted to celebrate my favourite quarter of the year with something Halloween themed.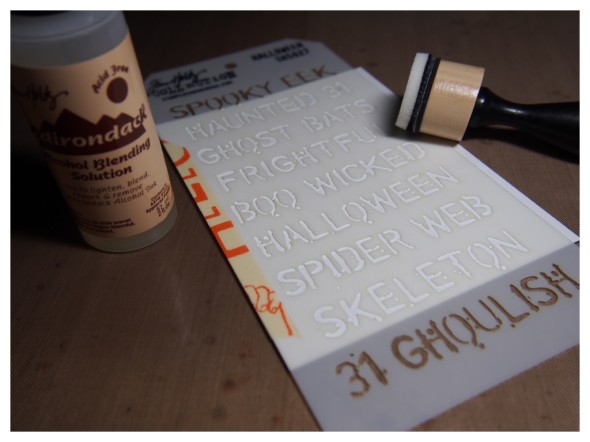 When I reached for my new halloween layering stencil I still didn't know what colour I was going to use for the background. There are not an abundance of subtle colours in my alcohol ink collection and I had a couple of failed attempts… (background colour too dark, not enough blending solution, blending solution residue on the craft mat diluted the alcohol ink)! Practice practice practice though, right?! 😉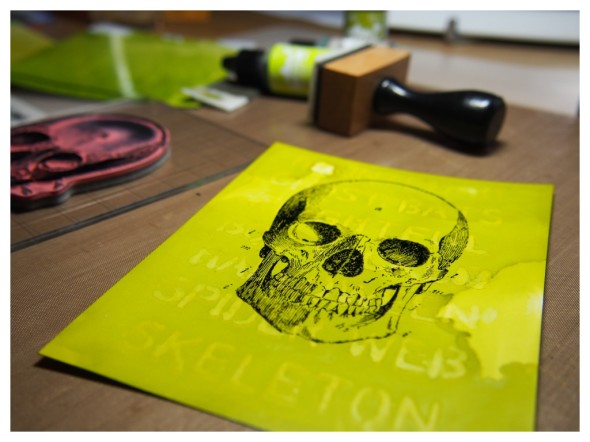 After some trial and error I found a colour that worked(ish). I'm not sure that I've actually nailed the "ghosting look" but I think this is partly to do with not having a lighter colour, (I have resolved this issue by ordering more alcohol inks)… yes it's a disease! 😉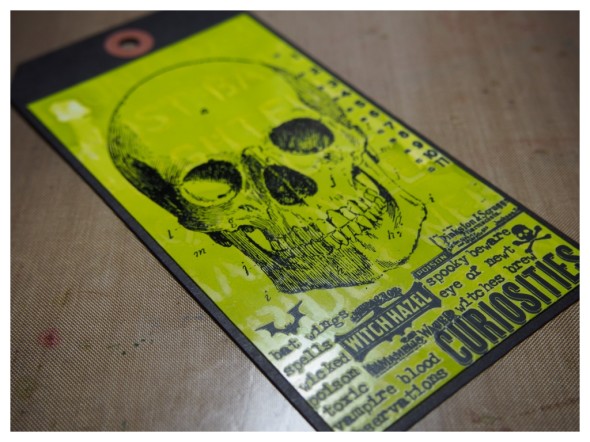 Something I really love about the citrus coloured background is that the remnant rubs really POP! This green reminds me of slime, very Halloweenish.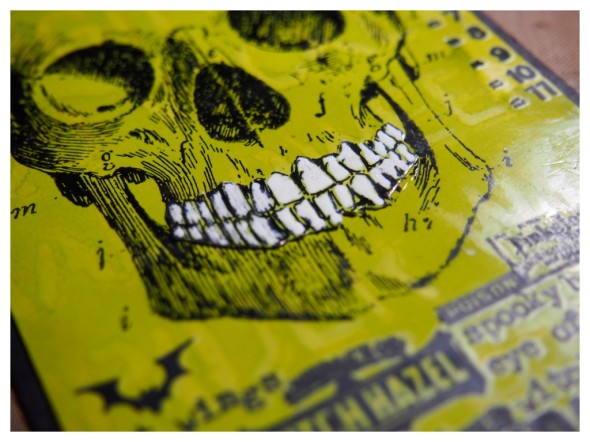 To make the teeth pop I used a white gel pen. I absolutely love this skull stamp.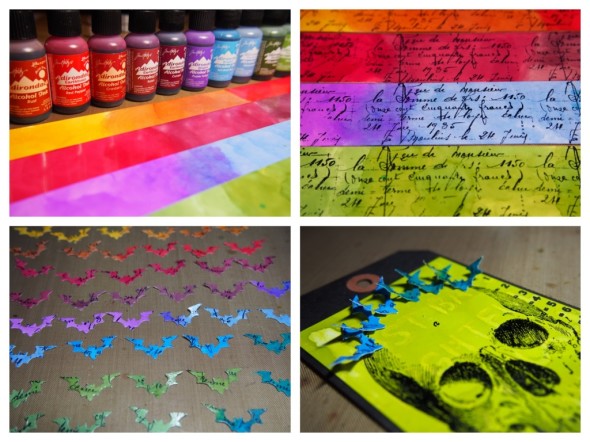 The next steps of my tag were so fun. I really embraced the shot of colour and actually enjoyed it, (who knew)! I recently got the new bats and crossbones garland die and had a lightbulb moment! Replace the butterflies with bats! It was a little work intensive as I had to cut each bat away from the next in the chain, but worth it. I used the script stamp from the apothecary for the background.

Look at all that colour, (reaches for sunglasses)!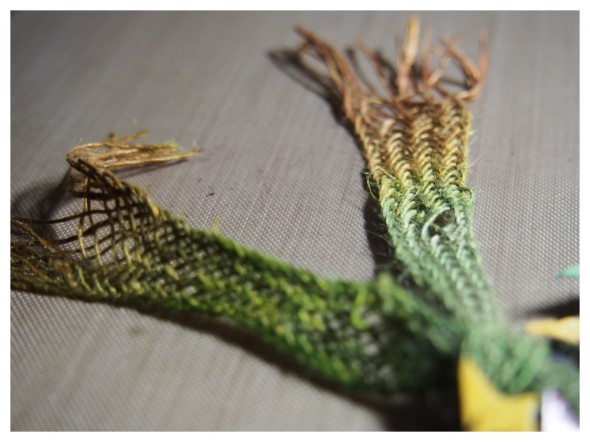 I resisted browns, blacks, distressed or stitched edges, so the linen ribbon stained with brown, green and rust distress stain seemed like a suitable reward for being so "colourful!"
Thanks for taking a look at my "BAT HAIR DAY" tag and take time to hop over to Tim's blog to see this month's tag and techniques. If you would like to see the post in French, hop over to Scrapdeco's blog.
~
supplies: tim holtz; black tag/glossy paper/layering stencil (halloween #27)/alcohol inks (citrus, sandal, butterscotch, latte, rust, red pepper, cranberry, raisin, currant, purple twilight, stonewashed, sail boat blue, lettuce, meadow)/alcohol blending solution/distress stains (wild honey, rusty hinge, peeled paint, frayed burlap)/idea-ology (apothecary remnant rubs, linen ribbon)/dies (bats and crossbones garland)/cling stamps (apothecary #138)/mini blending tool/alcohol ink applicator/alcohol ink applicator felts/grid blocks
other: archival ink (jet black)/glossy accents