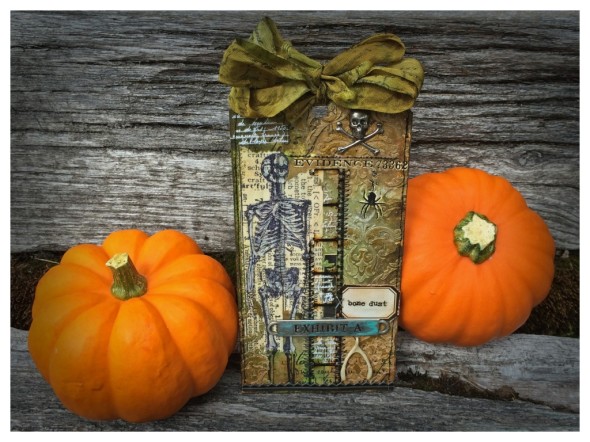 As pumpkins begin to line the streets here in Switzerland, August's 12 Tags of 2014 had to be Halloween themed.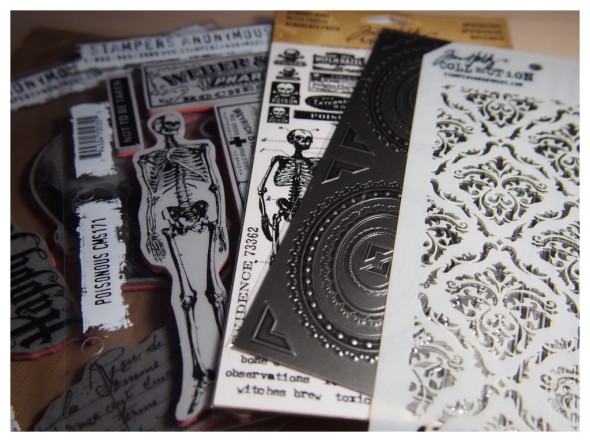 I grabbed a few of my Tim Holtz products, including the new gothic layering stencil which I LOVE LOVE LOVE! I can't wait to get my hands on the newly released Halloween stamps next weekend.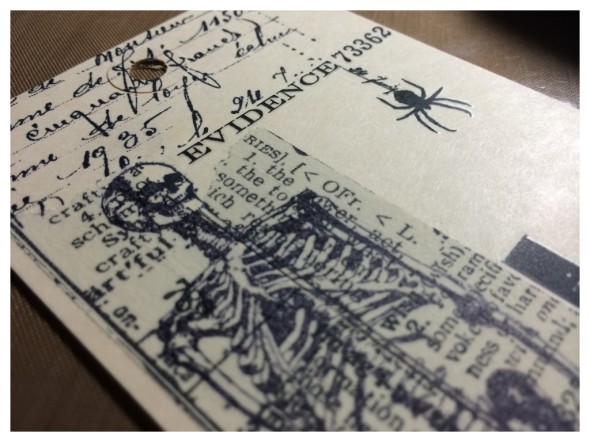 I really like the tissue tape resist technique (see Tim's blog). I laid down my tissue tape, added remnant rubs from the Halloween set and stamped my chosen images with black archival ink.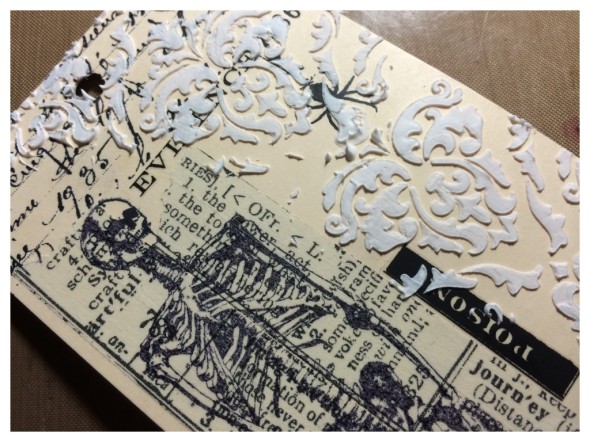 My favourite part of the tag, adding texture paste through the gothic stencil. Lifting the stencil afterwards just fills me with glee! LOL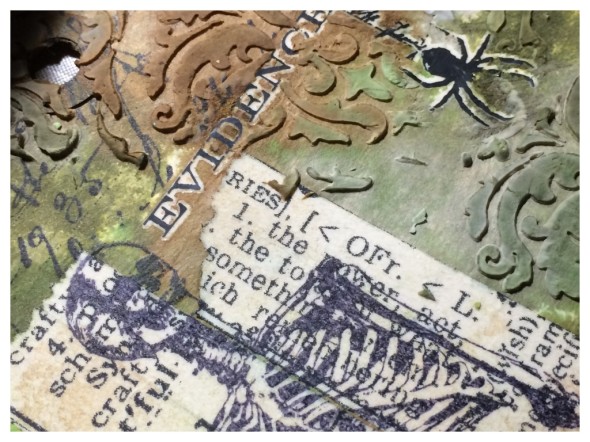 I swiped the tag through distress stain, the remnant rubs resist the stain really well. A portion of the skull looked too dark once stained, so I stamped a skull onto another piece of tissue tape, cut out and stuck over the top.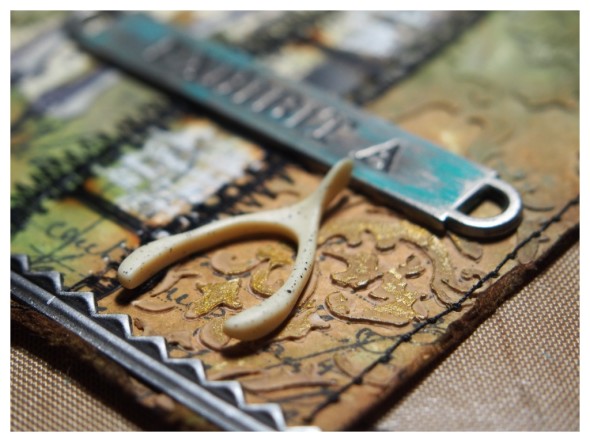 The wishbone seemed very fitting and I added patina to the word band to give it an aged look. I also rubbed antique gold distress paint over the top of texture paste to add highlights. Naturally I stitched everything in site. I only discovered the joys of sewing machines this year. Does the "stitch everything in site" ever pass?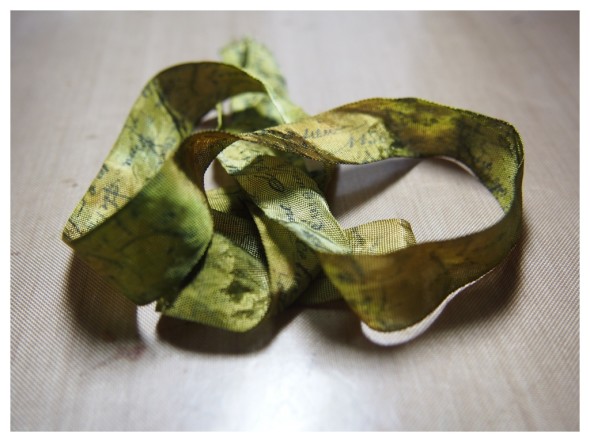 This tag was crying out for a "paula bow". I stained crinkle ribbon with distress stain and stamped with the background script stamp that I used on the tag. I have to make them in secret as one of our kittens loves them (see June's tag).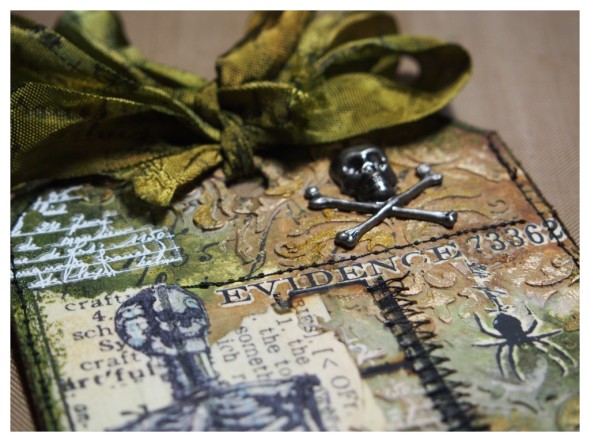 I finished the tag with peeled paint distress embossing powder on the edges which grunged it right up.
Thanks for taking a look at my tag and take time to hop over to Tim's blog to see this month's tag and techniques. If you would like to see the post in French, hop over to Scrapdeco's blog.
~
supplies: tim holtz; manilla tag/texture paste/layering stencil (gothic #26)/distress embossing powder (peeled paint)/mini distress inks (vintage photo)/distress paint (evergreen bough, antique gold)/distress stain (bundled sage, brushed corduroy, peeled paint, forest moss, pumice stone)/idea-ology (tissue tape, filmstrip ribbon, industrious stickers, vial labels, apothecary remnant rubs, crossbone adornments, wishbone, observation word bands, crinkle ribbon)/cling stamps (apothecary #138, poisonous #171)/blending tool/paper distresser/tiny attacher/grid blocks
other: patina, archival ink (jet black)/glossy accents/mister bottle/heat tool/sewing machine